As a partner robot, it never leaves the side of its master. It transforms into a vehicle that augments its master's physical functions—motional and sensory—and travels with the master as one.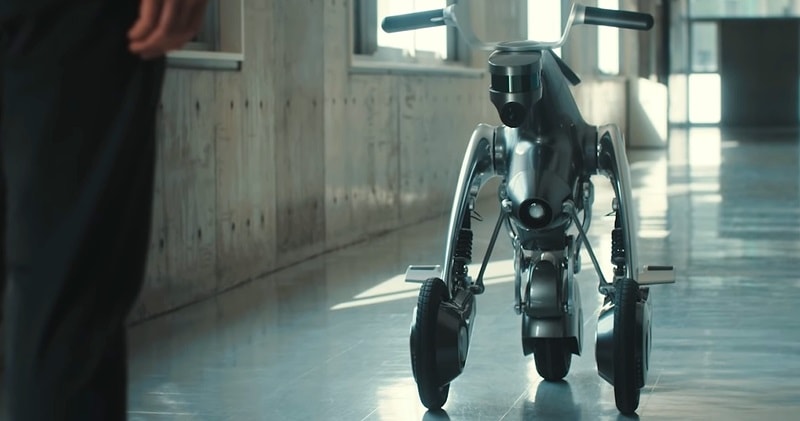 source/image: fuRomovie
Built by Future Robotics Technology Center "fuRo", which collaborated with Shunji Yamanaka. It is a machine lifeform produced from the latest robotics and AI technologies fused by product design.Its name is CanguRo.
When switched to vehicle mode, the robot transforms itself to an electric three-wheeler by unfolding a seat and moving the positions of its wheels
Advertisement
.Controlling the three-wheeler is similar to driving a motorcycle.It can also be set to go to a destination using an app.It weighs 64 kilograms and is capable of driving itself.CanguRo can be moved at a maximum speed of 10 km / h.