Just peel and stick to apply! Weekend Walls is an authentic wood finish that gives soul to modern design. It's made from the highest-quality reclaimed wood that you can easily install yourself in a single weekend.. Completely change the look of a room – and fit it in between brunch and date night!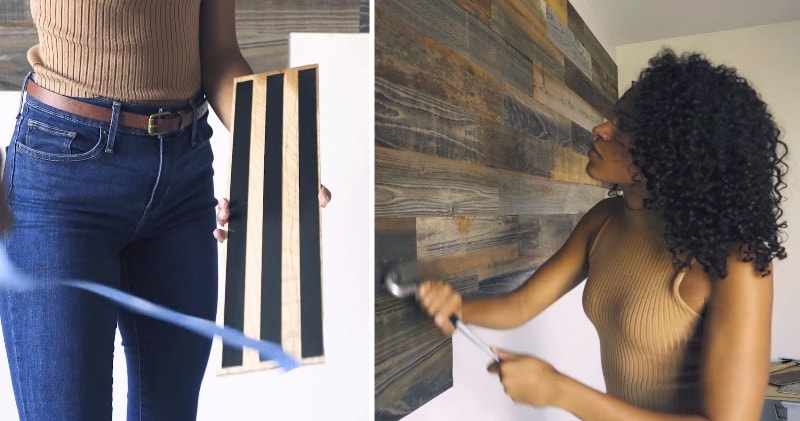 image/text credit: Weekend Walls
Weekend Walls peel and stick wall paneling provides the authentic reclaimed wood and commercial durability you've come to expect from us, with the bonus of being very thin, lightweight and easy to install. It is perfect for retrofits! You can completely refresh a space in a few hours with limited tools and cleanup.
The weathered redwood has been exposed to years of sun, rain and snow to create a patina that is unmistakable and genuine. The semi-permanent adhesive is rated to stick for up to 10 years, and the wood is kiln dried and precision milled with square edges on all sides.
Advertisement
The passion for beautiful wood – and reclaiming as much wood as possible – inspired the creation of WeekendWalls. It's made from 100 percent California Redwood fence boards exposed to years of sun, rain and snow to give it a rustic patina that is unmistakable and authentic.