Here's another technology matchup from the MC Garage: Old-school wire-spoked wheels versus modern one-piece alloy wheels. What's the difference, and which design is better?That all depends…If you are riding on highways at the speed of 80/90 kmph and suddenly you rides over the path hole, in that case spokes are much reliable.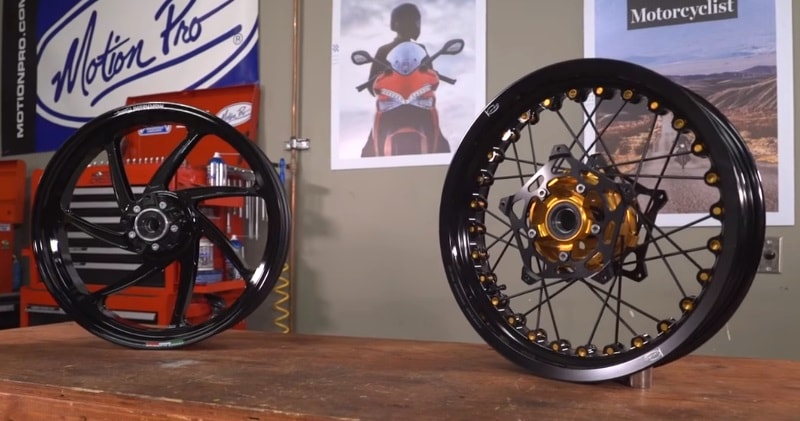 source: quora/image: Motorcyclist Magazine
Due to the property of steel (flexibility) and number of spokes, Spokes absorb more shock in case of rough roads, results into less shocks to your back and backbone.Then Why Alloy Wheels?
Alloy wheels are made up of light weight metal therefore the final product is lighter than the spoke wheel which is made up of steel rim. The reduction of weight caused by the alloy wheels make significant difference in cut throat competition in racing bikes and they add into the fuel efficiency of the commuter bikes as well.
Advertisement
At high to very high speeds the solid alloy wheels provide great stability as compare to the spoke wheels which are not that stable at high speeds due to its flexible nature, which comes from the spokes of the wheel.Alloy wheel looks more attractive, good for city commuter.Alloy wheel easy to maintain especially in Mansoon season (easy to clean).