Spinlaunch is an innovative new space technology company that has created an alternative method for putting 200 kilogram class satellites into low earth orbit.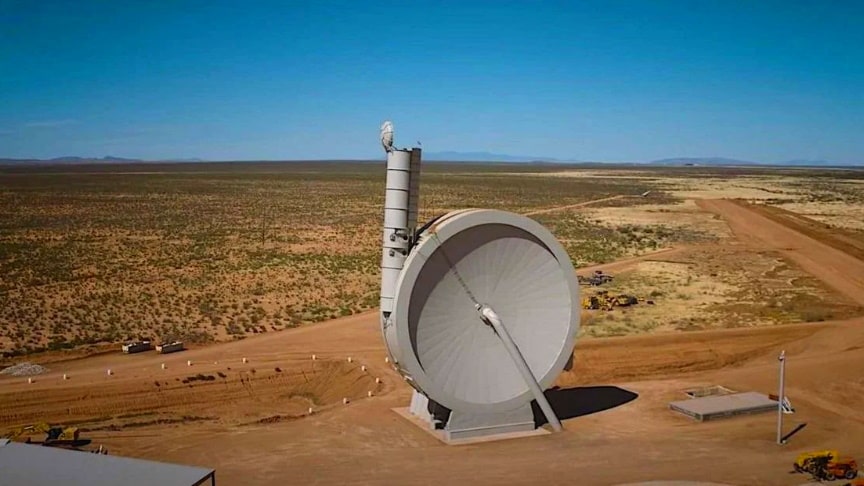 source/image: SpinLaunch
Unlike traditional fuel-based rockets, SpinLaunch uses a ground-based, electric powered kinetic launch system that delivers a substantially less expensive and environmentally sustainable approach to space access.Watch team SpinLaunch conduct the first test launch with the newly completed Suborbital Accelerator.
SpinLaunch Suborbital Accelerator raises $71 mil to further develop its low-cost, high-cadence mass accelerator launch system.The Series B financing, which includes equity and debt, brings SpinLaunch's total funding to $150 million.
Advertisement
"SpinLaunch's mission is to bring the world low-cost, sustainable access to space. We've taken a big step in that direction with the completion of our 33-meter Suborbital Mass Accelerator," explained CEO Jonathan Yaney. "We have completed nine successful flight tests to date, retiring the technical risk as we prepare the way for the construction of our full-size Orbital Launch system. In addition, the team continues to build out a low cost, mass manufactured, satellite product line that will ensure our customers have a uniquely differentiated platform for building space capabilities.