This backyard guest home is a little bit of paradise. Overlooking a private valley, with wrap around deck and stunning glasshouse dining room which looks as though it jumped out from the pages of a fantasy novel.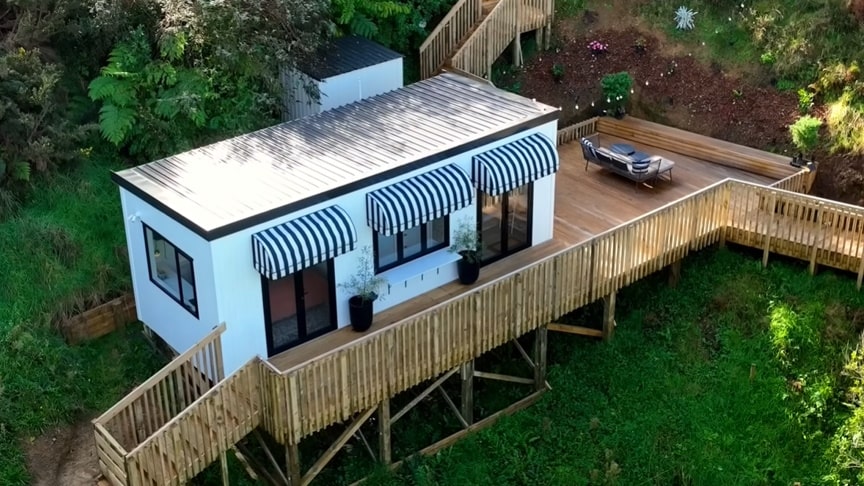 This tiny guest house is definitely one to take notice of.Living Big In A Tiny House:
Priscilla works as an interior designer and her mastery of colour and style is evident throughout this gorgeous home, where she lived together with her husband while they constructed their main house and which now functions as a guest space for friends and family.
Advertisement
The design of the home is brilliant. A clever interior layout gives the home a sense of spaciousness and function, with plenty of privacy and everything needed. Whether you're staying for a weekend, or moving in for a year, this is a place which radiates comfort.