Abigail is a life coach who decided to pursue vanlife to travel full time & get the chance to meet her online clients, in person.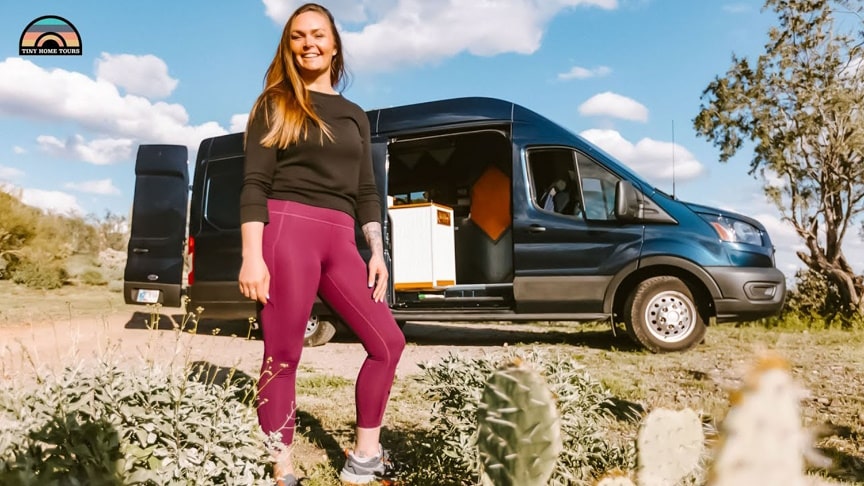 In addition to being a life coach, Abigail has a podcast called "Hearts Unleashed" which she records in her very own van. The passion Abigail has for her work is reflected in every square inch of her build which features soundproofing decor & a large dedicated workspace.
On top of her van's office feature, Abigail's van features a spacious kitchen, hanging closet, bathroom, & full size bed.
Advertisement
If you are interested in getting an in depth look at what it takes to build out a van, be sure to head to her YouTube channel listed above to watch the entire construction series.