Packed full of some ultra clever design ideas, this small apartment design is sure to impress! Right in the heart of Vancouver, in a grungy part of town a 100 year old building was transformed into apartment blocks. 10 years ago, one of those apartments was completely renovated to create an exceptional small home.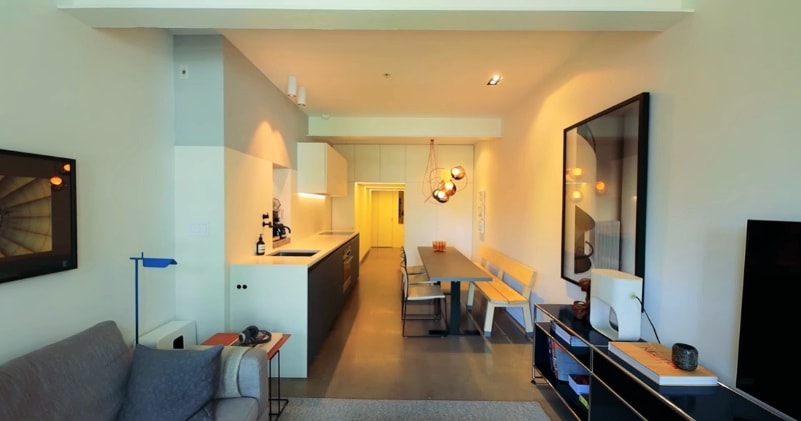 source/image: Living Big In A Tiny House
Chad and Kelly are both interior designers and this apartment renovation project was an opportunity for them to put all their knowledge to the test and create an ultra-functional and visually beautiful home for themselves.
The result is a small apartment where the home is divided into seperate zones and clever spatial design techniques are incorporated throughout to make sure every inch of the space is used well.
Advertisement
Enjoy the full video tour of this very special and beautiful small, minimalist apartment. If you're looking for some great small space design idea's to incorporate into your home, this tour is packed full of inspiration!