The Hildebrand & Wolfmüller was the world's first production motorcycle.Heinrich and Wilhelm Hildebrand were steam-engine engineers before they teamed up with Alois Wolfmüller to produce their internal combustion Motorrad in Munich in 1894.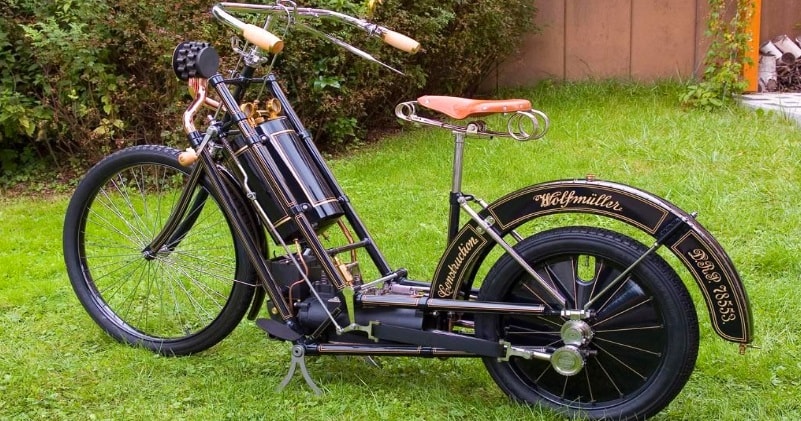 source/image(PrtSc): pinterest
The engine, which was positioned flat in the frame, used hot tube ignition with the tube heater in front of the cylinder heads.The water-cooled engine powered the rear wheel directly, in the manner of a steam engine, and the rear mudguard served as a reservoir for evaporative cooling.
The Hildebrand & Wolfmüller patent of 20 January 1894, No. 78553 describes a 1,489 cc two-cylinder, four-stroke engine, with a bore and stroke of 90 mm × 117 mm. It produced 1.9 kW 240 rpm propelling a weight of 50 kg up to a maximum speed of 45 km/h (28 mph).The fuel-air mixture from the surface carburettor was regulated by a valve operated by controls on the handlebar.
Advertisement
A surface carburettor provided for mixture, the exhaust control was from the rear wheel, the inlet tract via a flutter valve. Adjustable rubber bands support the concentricity of the engine.The pneumatic tyres were another first.