This tractor was built by Dewight Garrett in 1956 and consists of two International 400 Diesel Tractor engines mounted side by side. The tractor belongs to Harry Lee from Elnora, Indiana who has several custom built #InternationalHarvester Tractors!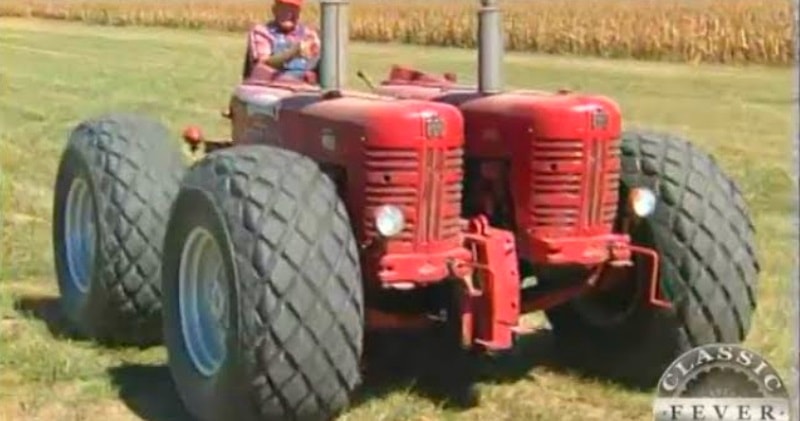 source/image: Classic Tractor Fever
Two include his custom built "Hillside Special" consisting of 2 Farmall 20 Tractors mounted side by side and his Triple 30, with 3 F-30 Tractor Engines mounted side by side.
The tractor has two transmissions, and each engine drives its own set of wheels. It handles beautifully. I really enjoy driving it, especially since I built my own Farmall F-20 twin engine tractor that is somewhat similar," says Harry.
Advertisement
"The diesel engines each have about 60 hp. At the time it was made, it was the largest farm tractor equipped with rubber tires and weighed 15,380 lbs. When I first got the tractor I used it to pull a 4-bottom plow and a 15-shank field cultivator. Now demonstrating it at shows is my full-time hobby.