Vera is an autonomous vehicle that forms part of a larger system. It has the potential to optimise transport in highly-repetitive, short distance flows with large volumes of goods, such as ports, factory areas and logistical mega centres, where it offers better delivery precision and flexibility.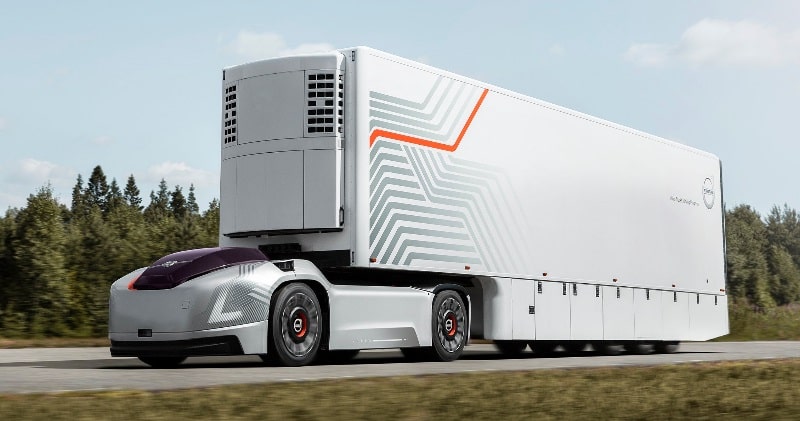 source:Volvo Trucks / image
The cabless truck — which Volvo calls Vera and can pull loads weighing up to 32 tons — can be attached to any standard trailer.It is controlled and monitored via a cloud-based service, and has the potential to make transportation safer, cleaner and more efficient.
The sophisticated technology enables round-the-clock operations, while the electric drivelines means a significant reduction in CO2 emissions and noise levels.
Advertisement
A cloud-based service connects each vehicle to a transport control centre, which continuously monitors and optimises the logistics flow.In the near future, Vera will be further developed by Volvo Trucks together with selected customers in prioritised applications.