IVECO Z TRUCK: the Zero-impact concept truck that anticipates the shift to green energy and autonomous driving in long-distance haulage.Iveco presents its world premiere IVECO Z TRUCK, the long-haul concept truck that breaks away from every constraint to be a zero-impact vehicle for a totally sustainable transport system.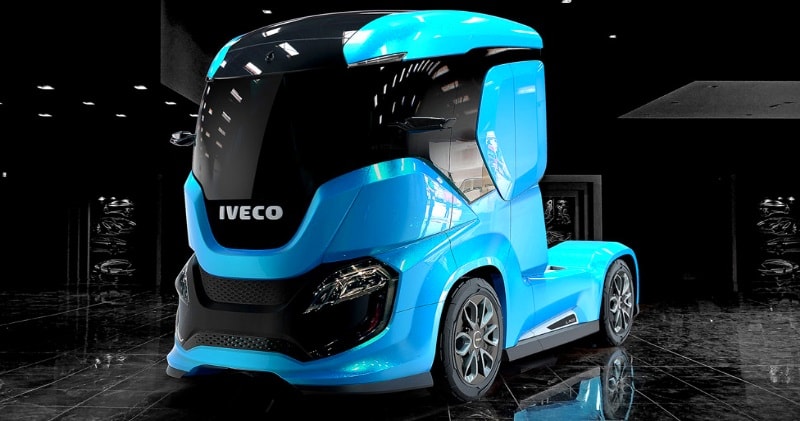 source/image: IVECO
IVECO Z TRUCK features a new generation LNG engine running on Bio-methane, which is derived from refined biogas.This fuel, which plays a key role in CNH Industrial's quest to develop sustainable transport modes on its path to Zero emissions, ensures low CO2 and ultra low PM emission.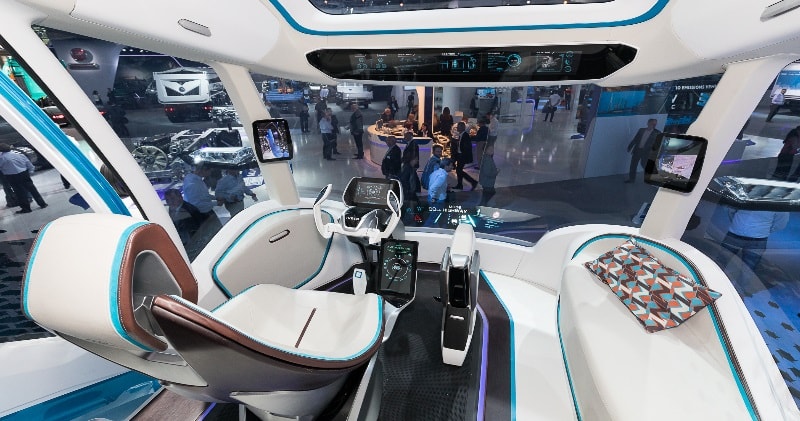 source/image: IVECO
This LNG-fuelled engine develops 460 hp and 2,000 Nm torque, and features a 16-gear automated transmission with Powershift in the upper gears.
Advertisement
Combined with aerodynamics, low viscosity engine oils, an exhaust-heat energy-recovery system and low-rolling-resistance tires, the Z Truck Concept is said to use up to 33 percent less fuel than conventional diesel engines.
IVECO Z TRUCK's approach to achieving the Zero accidents goal is based on active and preventive safety systems as the most effective approach for road safety. A full set of sensors around the vehicle enables the evolution towards automated driving, making the technological advance in full safety.