When the small Japanese seaside town of Susami needed a tourism boost, an unlikely resident came to the rescue: the town's postmaster. Together with the local diving community, former postmaster Toshihiko Matsumoto helped establish the world's first underwater mailbox.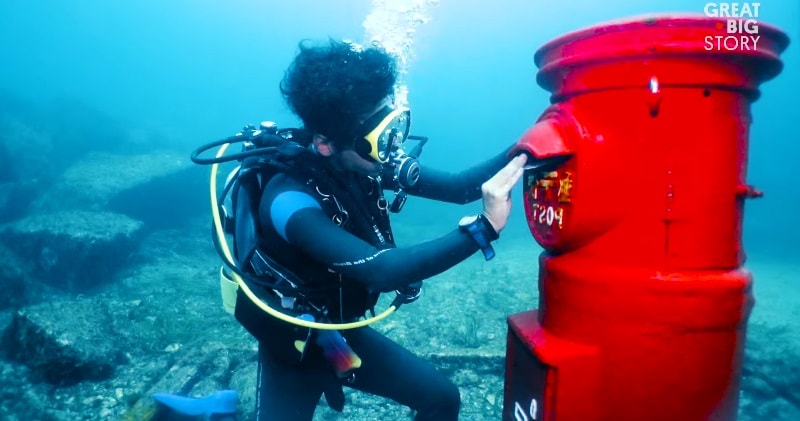 image/text credit: Great Big Story
Those willing to make the plunge can strap on a wetsuit and mail letters from 30 feet under the sea. Incredibly, dive shop owner Hiroaki Yamatani descends each day to collect and deliver these letters to the post office. To date, almost 38,000 letters have been sent from under the sea.
The postbox is for use by divers who buy water-resistant postcards at Yamatani's store and write messages on them with an oil-based paint marker. An employee of the shop collects the cards once every few days and takes them to the local post office.
Advertisement
The items are then delivered to recipients within a week of being posted.After every year, the Postbox is replaced with another old fashioned type of mailbox which has become unwanted in the Post Offices in the area, so as to regularly give it a unique and fresh look that makes it more attractive amongst the people using it.