For the first time in Japan, a "humanoid heavy machinery robot" was developed to replace humans in railway construction, which is often dangerous.A powerful robot that jumped out of the anime world. This is a "humanoid heavy machinery robot" developed by JR West.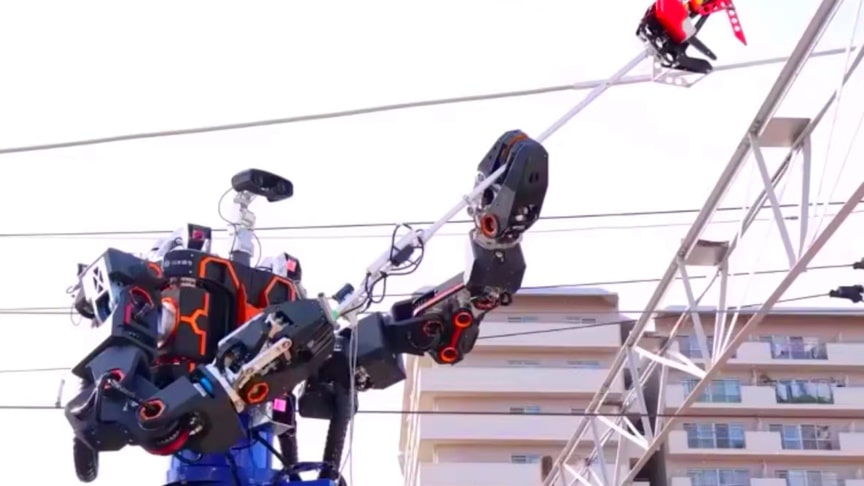 source/image: TBS NEWS DIG Powered by JNN
This part-Gundam, part-crane robot can lift heavy objects up to 10 metres into the air. The prototype can repair overhead railway lines that are hard to reach.
Advertisement
When the operator shakes his head, the camera part of the robot also moves left and right, and when the operator raises his arm, the arm moves in the same way. In addition, you can easily lift parts up to 10m and weighing 30 kg and finely adjust the mounting position while checking the position on the video.
The robot is controlled by a human pilot wearing a virtual reality (VR) headset. Motion tracking allows the pilot to turn their head and have the robot turn its head accordingly while streaming what it sees to the pilot.
Railway construction is often dangerous work, and JR West wants to reduce the number of maintenance workers by introducing robots in order to reduce occupational accidents such as electric shocks and falls. The reduction target is 30%.