Bob Maddox of Medford is the only maker and marketer of valved pulse-jet engines in the world. And strapped to one of his customer's fat-tire bicycles, the ear-splitting, flame-spitting engines can propel the rider to 100 mph.Bob Maddox Jet engine motorcycle. Bob Maddox riding his one of a kind super twin engine 200 pound thrust jet bike Harley Dragon bike.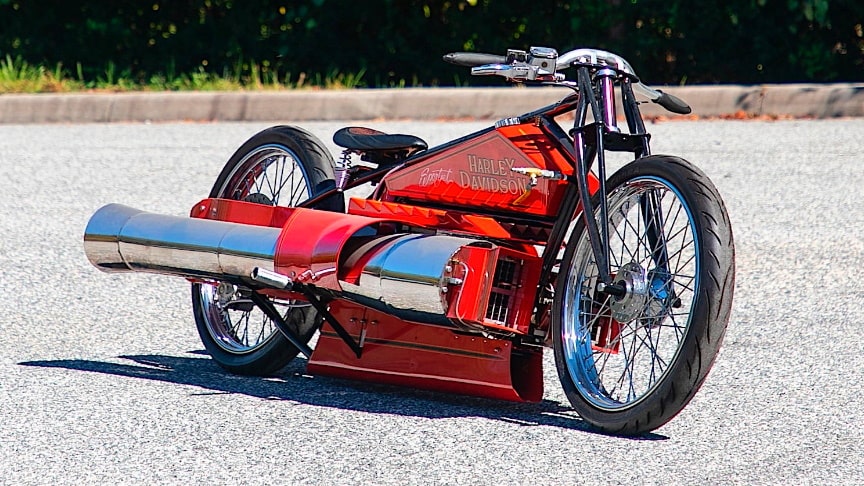 source/image: maddoxjets
This was the first test run on the Harley Sport Jet, the guy talking to me is my nephew Tyler Maddox, Maddox visual.A pulsejet engine is a design where combustion happens in pulses that take place 70 times a second, and they can run statically.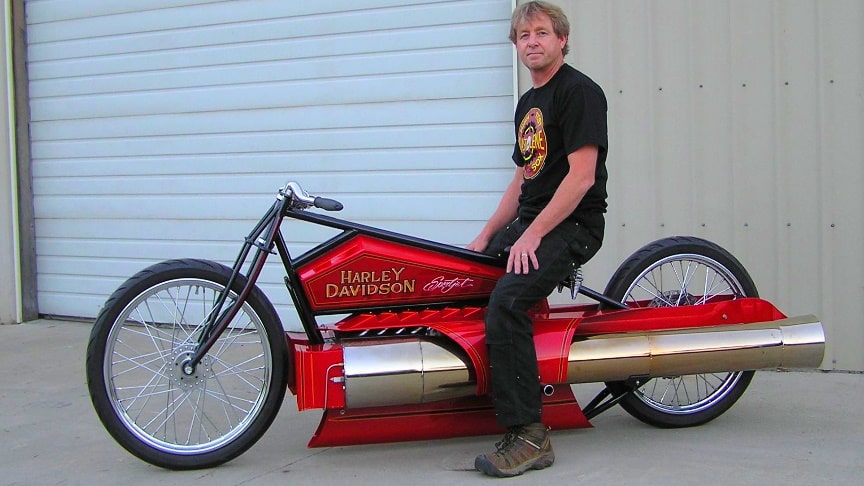 source/image: maddoxjets
This 1929 Harley-Davidson Jet Engine Motorcycleis based on a 1929 Broad Track Racer, and is powered by twin pulse jet engines that hug either side.Aside from the tires, rims and brakes, Maddox fabricated the entire bike – including the jet engines – in his shop.
Advertisement
The Jet Dragon bike Twin Pulsejet engine Rated for 250 pounds of thrust Red finish with Sportjet Harley-Davidson livery 0-60 MPH in 5.0 seconds Few moving parts Capable of running on 87-octane pump gasolineAll by running on 87-octane pump gasoline, although, to be fair, its builder claimed at the time the thing could run on any type of fuel.
Building custom-made rocket-powered toys may have started as a hobby, but it's become a supplemental business to his career as a cabinetmaker in Medford, Oregon."My fab shop is in medford Oregon where I grew up. I was a cabinet builder and fine artist for most of my life. In 1990 I started skydiving and made around 3000 jumps over the next 20 years and began building pulsejet engine around 2000."