Casie and Igor lived a busy lifestyle in which they never saw each other, and family time was minimal. Their first tiny home purchase was an RV they renovated, and they quickly fell in love with the process!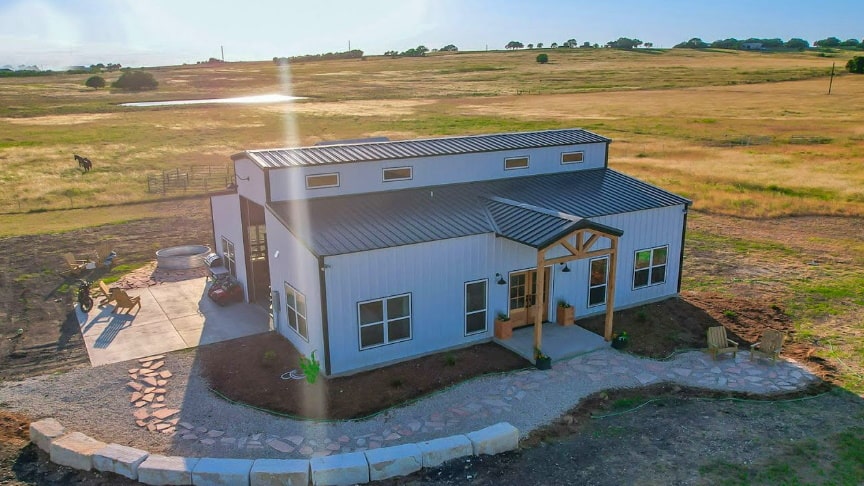 image: Tiny Home Tours
They sold that rig and parked the next one on the property while this beautiful Barndominium was being built.
This little, but larger than tiny home is a perfect fit for this family of six! You'll find two bedrooms, one bathroom, and a quaint kitchen inside the house.
Advertisement
The massive shop connecting to the small home is designed to hold tools for their renovation business, a workout section for fitness, and a bundle of bins for rarely used items. They established a desk area with four kids and a school agenda to organize education and business work.