The Biski is truly unique; as a single seat (or single plus pillion), twin jet, HSA Motorcycle, it is a world's first in many ways. At just 2.3m long and under 1m wide, it is the smallest of all Gibbs High speed amphibious platforms, and very probably the most technically advanced. It represents true freedom for the individual; serious fun.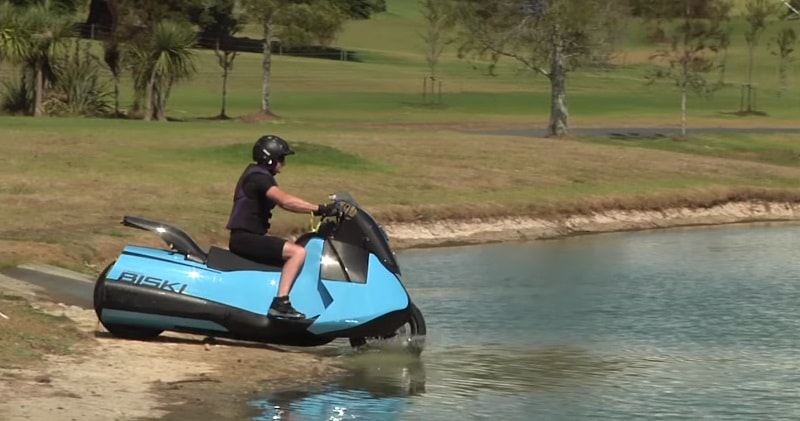 soure/image: Gibbs Amphibians
The Biski (pictured) is a motorbike that converts into a jet ski at the touch of a button. By lifting the wheels out of the water, it reduces its drag and two powerful water jets at the back can propel it at up to 37 miles per hour.More Info : gibbsamphibians
Gibbs claims the bike is capable of reaching up to 87 miles an hour on the road yet is highly stable when in the water.The machine weighs 500lbs and has a 55hp twin cylinder petrol engine that is capable of speeds of 80mph on the roads.
Advertisement
It even comes with lights suitable for both road and marine navigation.Transitioning from land to sea mode takes around five seconds, so you aren't going to spend much time in a standstill either.The Biski is available in any color you want — as long as that color is blue. Gibbs hasn't yet decided on pricing.