JETRACER® is a vertical take-off and landing aircraft, with no lifting surface, powered by 10 micro-turbojets capable of reaching a max speed of 250 km/h.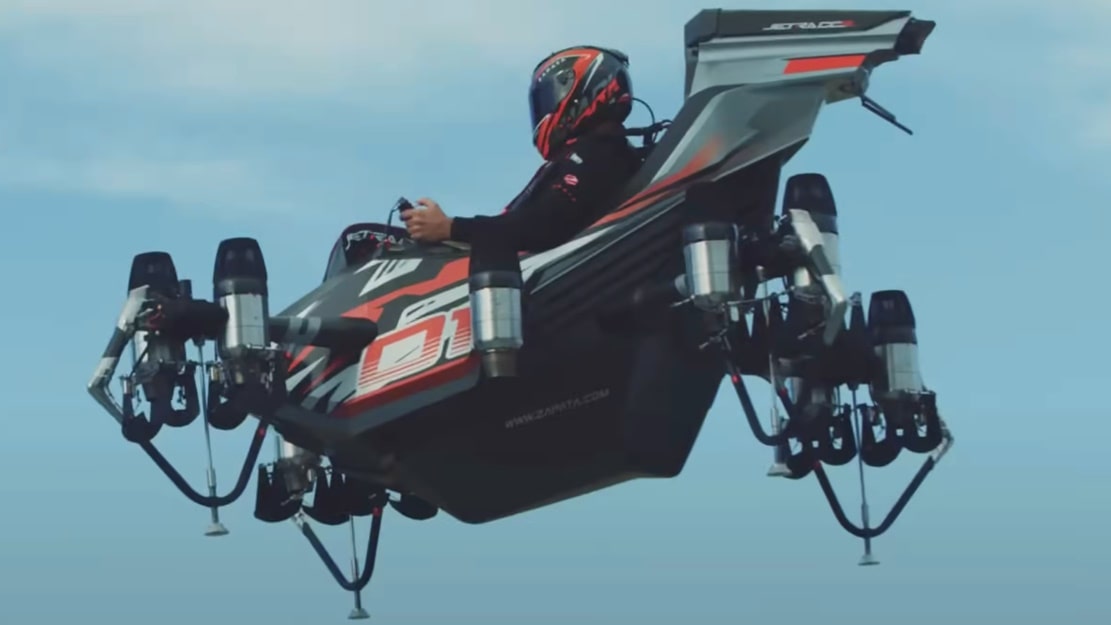 JetRacer mirrors luxe cushioned beach deckchair that can fly like an airplane without a lifting surface, thanks to its 10 micro-turbo jet engines installed around the seat.It can achieve a speed of up to 250km/h, blazing through the horizon in the blink of an eye and turning into a vehicle for solo travelers who love to watch the skyline from above.
Capable: powered by 10 jet engines, it is a fast and maneuverable machine with unmatched capabilities.Easy: with its flight controllers, JetRacer® is easy to fly, stable and forgiving in all weather conditions.
Advertisement
Safe: all critical systems are redundant, allowing for a safe landing even in the unlikely scenario of a multiple failure.Compact: With its small footprint (2.2 m x 2.0 m), JetRacer® can be used from the smallest landing platforms (offshore wind turbines, oil rigs, boats, trailers, etc.).Modular: built around a modular carbon chassis, capable of flying with or without a pilot, JetRacer® can meet multiple needs, both civil and military.