The Buick Roadmaster is an old-school station wagon — and a nostalgic relic from a different era. Today I'm reviewing the Hoovie's Garage Buick Roadmaster to show you what the family wagon looked like 25 years ago — and I'm going to show you all the quirks of the Buick Roadmaster wagon. Then I'm going to drive it to see what if the Buick Roadmaster really is the master of the road.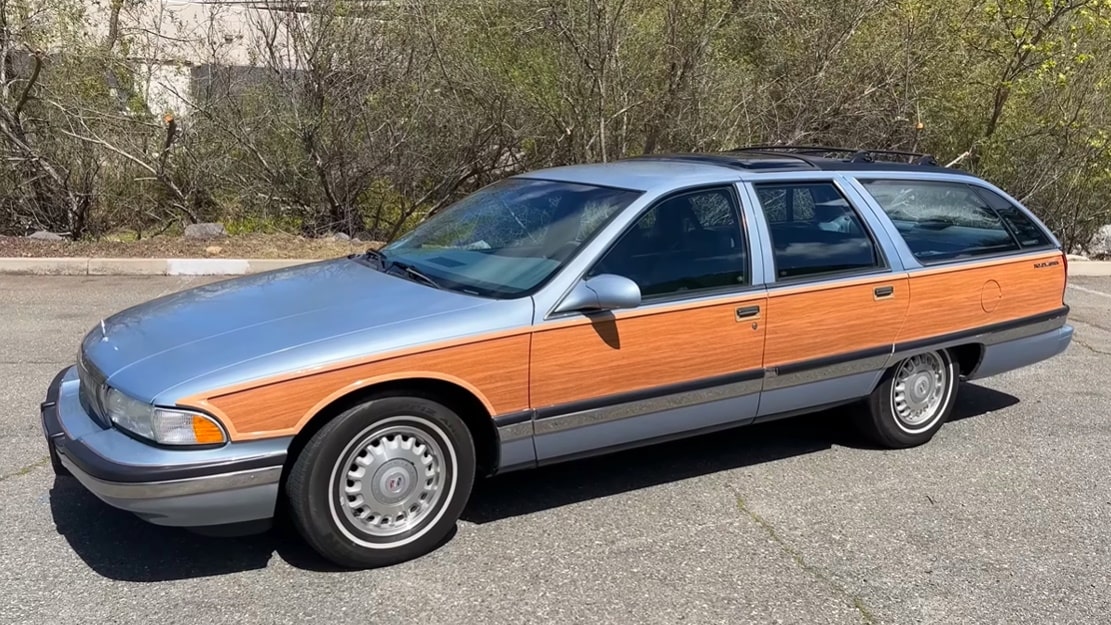 source/image(PrtSc): Doug DeMuro
The Roadmaster sedan, a C-body vehicle over its eight previous generations, shared the B-body for the first time in its history. Nonetheless, it stood not only as the largest Buick, a full 10 inches longer with a 5 inch greater wheelbase than the apparent top-of-the-line C-bodied Buick Park Avenue, but larger both in wheelbase (2 inches) and overall length (6 inches) than the K-body Cadillac Sedan de Ville.
The interior received a redesign for the 1994 model year which included new dual airbags, moving some instrument panel gauges closer to the steering wheel, and revisions to the radio and climate controls. The side-view mirrors were changed in 1995, changing from a "Lolipop" style mirror mounted on the door skin, to a new folding design mounted on the sail panel.
Advertisement
The standard engine for the 1991 wagon was a 170 hp 5.0 L L03 Chevrolet small-block V8. It was replaced a year later with a 180 hp (134 kW) 5.7 L L05 Chevrolet small-block V8 shared by both wagon and sedan. In 1994 both received a substantial power and performance boost with an upgrade to a modified version of the advanced 5.7 L sequential point fuel-injection LT1 V8 introduced two years earlier in the C4 Corvette. Coupled with standard dual exhaust, it increased output to 260 hp (194 kW).source