The feeling you experience when flying the Jetson ONE through the forest is unreal. The excitement and thrills are phenomenal, far more incredible than what you have seen in sci-fi Hollywood blockbusters. Can you think of any manned aircraft capable of speeding through the forest like this?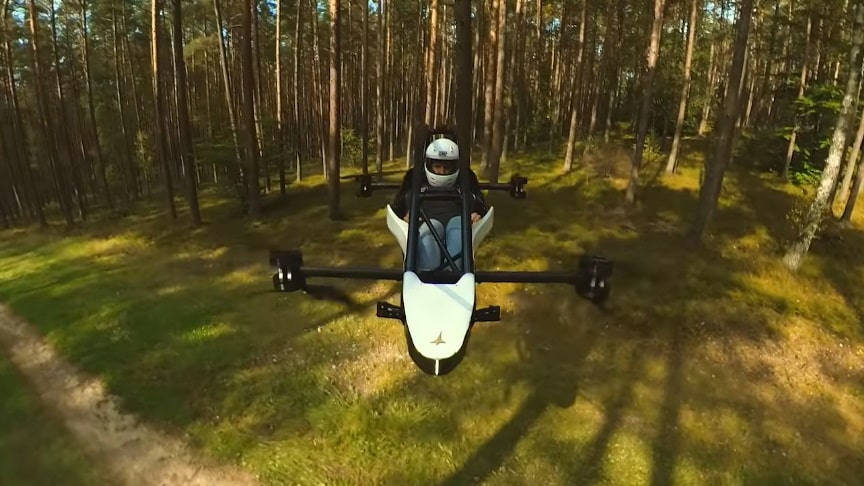 source/image(PrtSc): Jetson
Jetson is a Swedish company with a mission to change the way we travel. We aim to make the skies available for everyone with our safe personal electric aerial vehicle.The drone weighs 86kg in total, while the pilot can weigh up to 95kg, It can fly for a full 20 minutes with an 85kg pilot on board, up to a limited top speed of 63mph.
Jetson One is build using composite carbon fiber and cutting-edge 3D printed components, making it an extremely lightweight design. The drone is powered by eight high-output brushless electric motors drawing power from an 88 kW lithium-ion battery.
Advertisement
Jetson ONE also uses swappable batteries that greatly shorten time to prepare it for take-off.The compact size of Jetson One enables it to launch and land anywhere, like a house garden or even a terrace./Jetson