The Kempton Park Steam Engines (also known as the Kempton Great Engines) are two large triple-expansion steam engines, dating from 1926–1929, at the Kempton Park waterworks, Middlesex, London. The were manufactured by Worthington-Simpson. Each engine is of a similar size to that used in RMS Titanic and rated at about 1008 hp.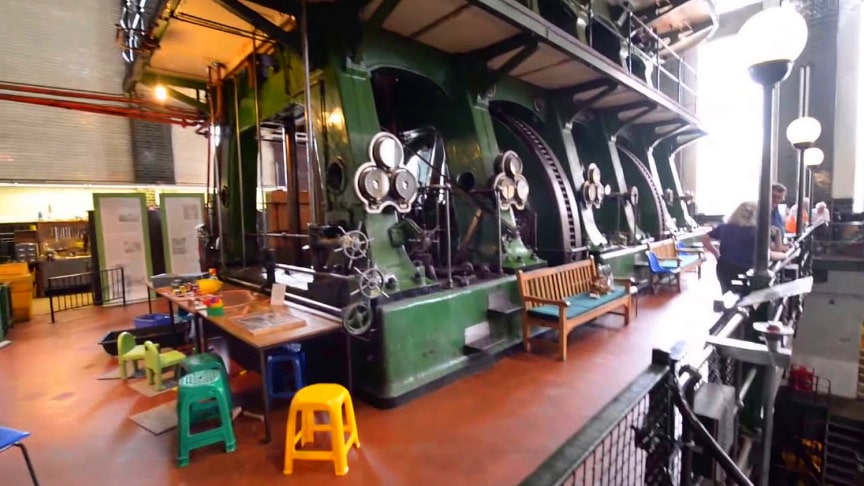 source/image(PrtSc): Mark Bowman
They each pumped 19 million gallons of water a day, to supply north London with drinking water taken from the River Thames. These are the largest triple expansion engines still running in the world!
They were the last working survivors when they were finally retired from service in 1980. Here is one of the engineers engaging the barring engine, into the fly wheel in order to line the pistons of the main engine in the correct position for the admission of steam, to start.
Advertisement
A truly remarkable sight, showing the years of dedicated restoration work to get the engine running again. Well worth a visit, check their web site for live steaming weekends./Mark Bowman