KUKA omniMove is a transport platform for heavy loads. Move it with great ease into the right position – with ultra-precision and in the tightest of spaces. The KUKA omniMove also offers excellent mobility, easily operated by remote control.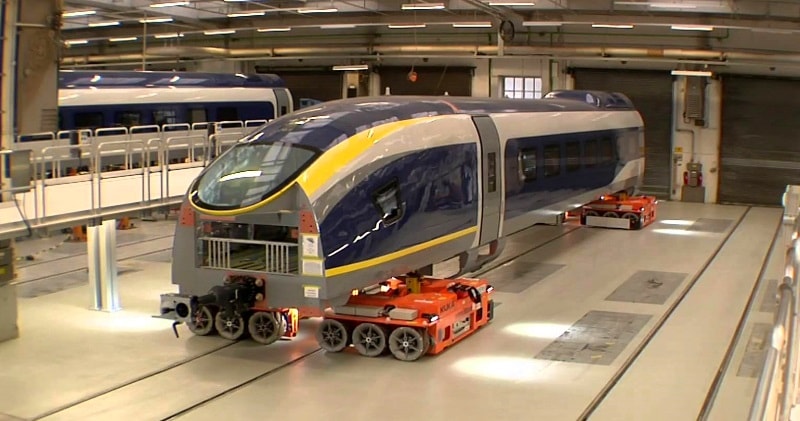 source/image: KUKA – Robots & Automation
At the Siemens plant in Krefeld, Germany, the KUKA omniMove is moving railcar bodies crossways, enabling continuous production.
The specially developed KUKA omniMove drive technology based on the Mecanum wheel ensures that the KUKA omniMove can maneuver omnidirectionally.The wheels with individual, barrel-shaped rollers can move independently of each other.
Advertisement
This allows the KUKA omniMove to move from a standing position start and to perform translational and rotational motions in the tightest of spaces. It can thus move swiftly and compactly in all directions.
Depending on the vehicle variant, the KUKA omniMove can safely and conveniently move even the heaviest components in XXL format. It has a payload capacity of up to 90 tonnes and – in the maximum version – reaches a length up to 30 meters.