Tiger Stone – A machine that lays down paving bricks, which is fed with loose bricks, and lays them out onto the road as it slowly moves along.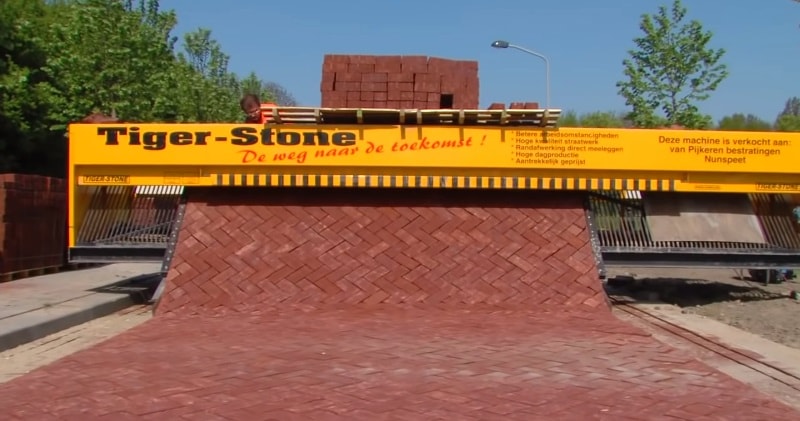 source/image: Michi Yamamoto
It is electrically-powered and available in 13, 16 and 20-foot widths. The machine consists of few moving parts so noise and maintenance are kept to a minimum.
The Tiger Stone machine needs two people to operate and make it functional. So its faster for about 30%. Which is not so crazy comparing the old way of doing it by brick pavers.
Advertisement
The machine will lay a layer as a carpet on the surface, finishing by crush sand can be done to seal the gaps between the blocks. It's powered electrically and has very little moving parts therefore the noise and maintenance is quite less.