I just can't get enough of this straight piped Lamborghini Aventador SV by BRS Motorsport. In today's video you'll see the car in action on the road, including tons of action footage: in-car driving, flybys, accelerations, hard revs, tunnel runs and more! Mods on the SV include Stage 2 Capristo exhaust with decat downpipes and ECU remap by BRS Motorsport.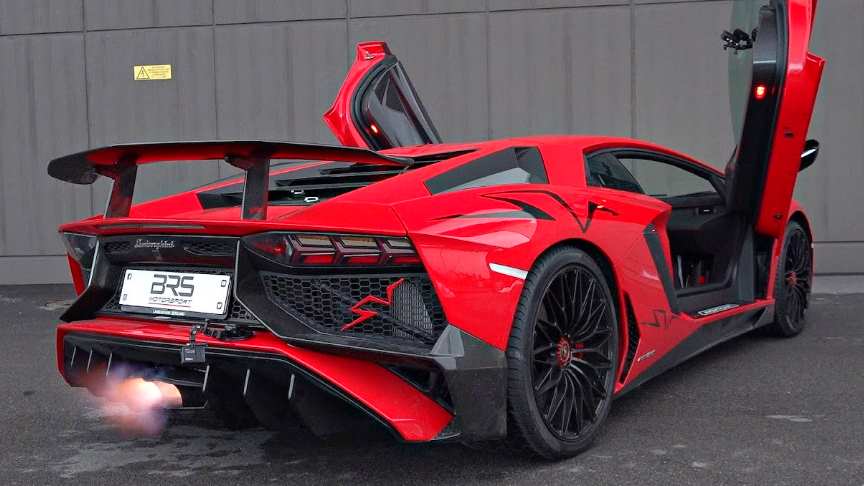 source/image(PrtSc): NM2255 Car HD Videos
The Aventador LP700-4 is the first iteration of the Aventador and was designed by Filippo Perini. Production of the Aventador was planned to be limited to 4,000 vehicles; however, in 2016, it achieved the 5,000 unit milestone.
The molds used to make the carbon-fibre monocoque are expected to last 500 molds each and only 8 have been made.The car's shape borrows heavily from Lamborghini's limited-edition Reventón and the Estoque concept car.
Advertisement
The Aventador LP700–4 uses Lamborghini's new 700 PS (515 kW; 690 bhp) 6,498 cc (6.5 L; 396.5 cu in) 60° V12 engine weighing 235 kg. Known internally as the L539, the new engine is Lamborghini's fifth in-house engine and second V12 design. It is the first all-new V12 since the 3.5 litre powerplant found in the 350GT.//wikipedia