The Lamborghini Diablo was the craziest car of the 1990s, with wild styling and some really strange Italian quirks. Here's a review of the Lamborghini Diablo that shows off its unique traits and driving experience.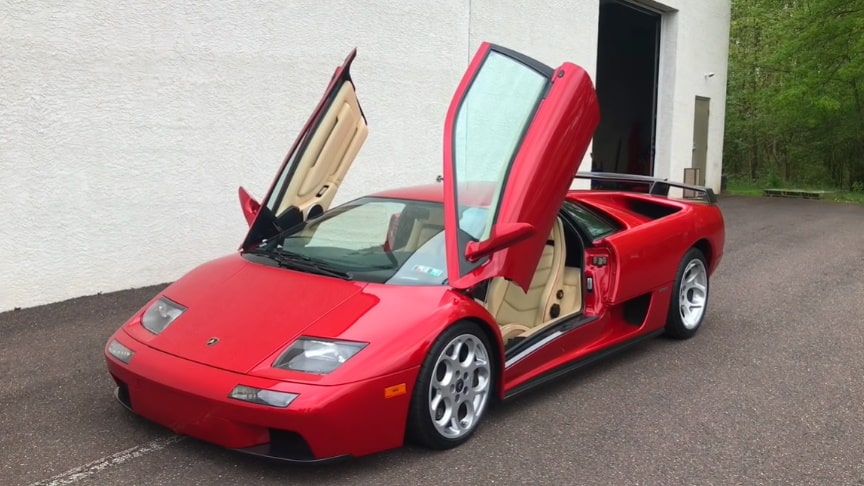 source/image: Doug DeMuro
On the exterior, the VT 6.0 differed from its predecessors with a revised front fascia that featured two large air intakes similar to those later used on the Murciélago. The air dam, nose panel, and wings were all reworked and smoothed, the indicators were enlarged and shifted in position, and the small air inlets in the tops of the wings were omitted.
The rear of the car remained familiar, but the taillight surrounds were now body-colored (rather than transparent red or black) and the lamps themselves used the configuration seen on the track oriented GT variant. Aluminum 18 inch OZ wheels which were styled with a 5-hole "phone dial" design similar to that seen on the later models of the Countach were used.
Advertisement
The interior was refined by improved air-conditioning and revised seat and pedal alignment.The engine was shared with the limited production GT variant and had updated ECU software in addition to new intake and exhaust systems and a refined variable valve timing system with revised camshafts. The engine had a power output of 557 PS (410 kW; 549 hp) and 620 N⋅m (457 lb⋅ft) of torqueDue to the development of the Murciélago, the Diablo VT 6.0 was only available in coupé bodystyle with no more roadster or SV models planned; however, customers could specially order a rear-wheel drive version of the VT 6.0.