Lamborghini Essenza SCV12 review! The Lamborghini Essenza is a really special hypercar it's incredibly rare, incredibly expensive, and built for the race track. Today I'm going to review the Essenza's quirks and features and show you all around the Lamborghini Essenza.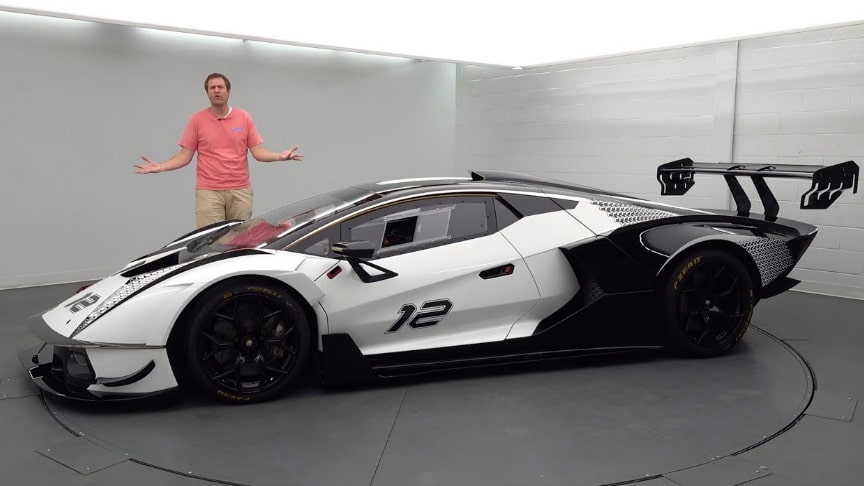 source/image(PrtSc): Doug DeMuro
The Essenza SCV12 uses the same 6.5-litre V12 engine as the Aventador SVJ, tuned to the same specifications, but the engine has been turned 180-degrees to allow the gearbox to be mounted at the rear. The engine has a power output of 610 kW achieved by a ram air induction system, making it the most powerful naturally aspirated engine made by the company.
The car has special exhaust tips to reduce back pressure. Unlike the Aventador SVJ, the gearbox is a 6-speed non-synchromesh sequential unit, which also serves as a stressed member of the chassis by supporting the rear pushrod suspension. The car has a rear-wheel-drive layout, as opposed to Lamborghini's current V12 powered offerings.
Advertisement
The Essenza SCV12 features aerodynamics inspired by racing prototypes and was developed for exclusive track use. Its aggressive design language helps it generate downforce northwards of 1,200 kg at 249 km/h , equivalent to a conventional GT3 racing car. The front splitter and a large rear wing aids in providing downforce./wikipedia