Yes, it's true. The first all-terrain super sports car in the world is here. The new 2023 Lamborghini is the first supercar that truly embraces the term "rolling work of art." It's the Italian luxury brand's first "car-based" off-roader – and also its last pure-combustion vehicle. What you get is pure Lamborghini performance and control. In short, it's an iconic, legendary luxury machine you need to have.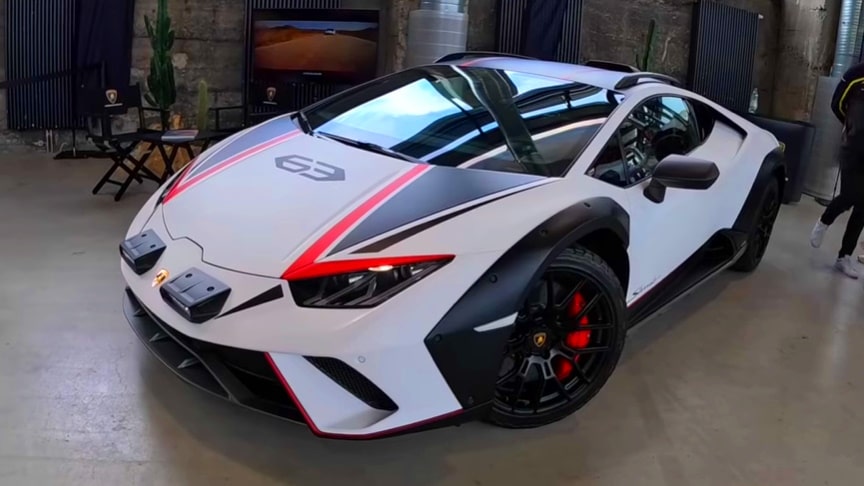 No matter what surfaces you drive, the Sterrato is sure to perform flawlessly – even on surfaces with poor grip. That is because this luxurious supercar is powered by a 5.2-liter V10 engine producing 610 horsepower and 412 lb-feet of torque – with the addition of seven-speed dual-clutch transmission and electronically controlled all-wheel drive that has a self-locking rear mechanical differential.
The new Lamborghini Sterrato supercar accelerates from zero to 60 in a mere 3.4 seconds and reaches a top speed of 160 mph, all while achieving a new frontier of driving pleasure. The first-of-its-kind Huracán Sterrato is designed to push the envelope when the asphalt ends.
Advertisement
The super sports car comes with a dedicated iteration of the LDVI (Lamborghini Integrated Vehicle Dynamics) system that features specific Strada and Sport calibrations and introduces Rally mode. Like the work of art that it is the Sterrato represents the leading edge of innovation.