Sun Living V65SL by Adria Mobil is a 636 cm long city camper with twin beds that altso can be a extra lounge. Perfect altso for wild camping with solar panel on the roof. Large compressor refrigerator with freezer that runs on 12v camping battery.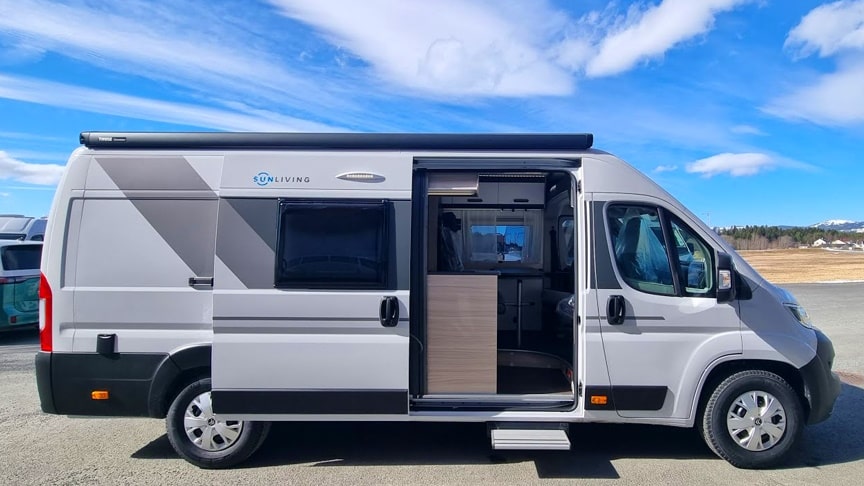 It is powered by the Fiat Ducato 2.3 litre (130 bhp) Euro 6 MultiJet 2 engine.Simply convert the very comfortable day time living space into a big bedroom for 2, 3 or optionally 4 people in a matter of seconds. (Only V 65SL & V 65XL models).Simply turn the bedroom into a large garage box thanks to foldable bed, when you need it. (Only V 60SP model).
The 138l fridge means more autonomy and more food storage.Make packing for your trip simpler, with plentiful cupboards also at the rear of the van.Easier campervan entry or exit thanks to the standard electrical step.
Advertisement
Optional automatic soft-closing door mechanism means simply quieter leaving and returning to you vehicle.Space for 4 with the layout, offering 2 sets of long beds in the rear area.Sun Living motorhomes and camper vans are designed and manufactured by Adria Mobil.
The car's dimensions:
Length: 636 cm
Width: 205 cm
Height: 258 cm