The Lamborghini Miura is a sports car produced by Italian automaker Lamborghini between 1966 and 1973. The car was the first supercar with a rear mid-engined two-seat layout.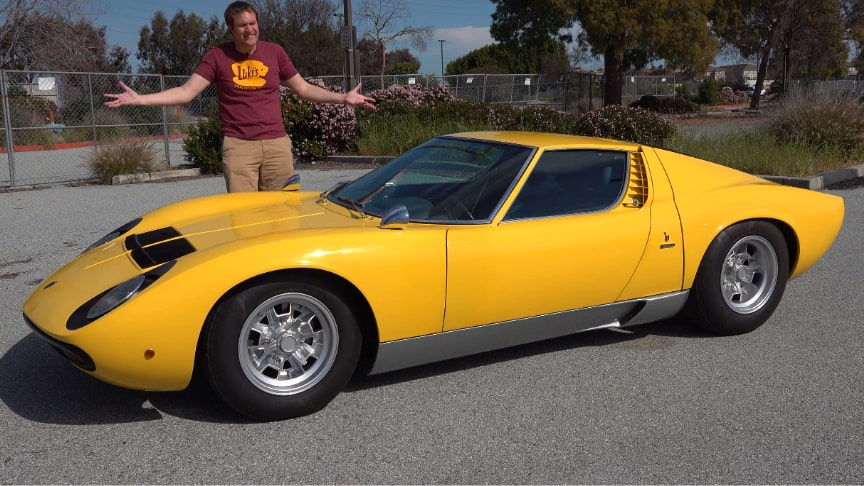 source/image(PrtSc): Doug DeMuro
Today we have a big one: the Lamborghini Miura. The Miura was the world's first supercar, and it's an absolute icon — one of the most special and amazing cars of all time.
I'm going to show you all around the Miura and show all its quirks and features, and then I'll get the Miura out on the road to see how it drives.
Advertisement
It was powered by a version of the 3.9 L Lamborghini V12 engine used in the 400GT at the time. The engine was mounted transversely and produced 350 PS,the Miura was the fastest production car in the world: With a top speed of 280 km/h and an acceleration of 0 to 100 km/h in 6.7 seconds, the Lamborghini Miura set new standards in the sports cars segment.//Doug DeMuro