Land Rover launched its utilitarian Defender 4×4 in 1948. Even the great company that is Land Rover couldn't have imagined that, 70 years later, its design would still evoke the passion and draw the dedicated following that transcends social and geographical barriers that it does today.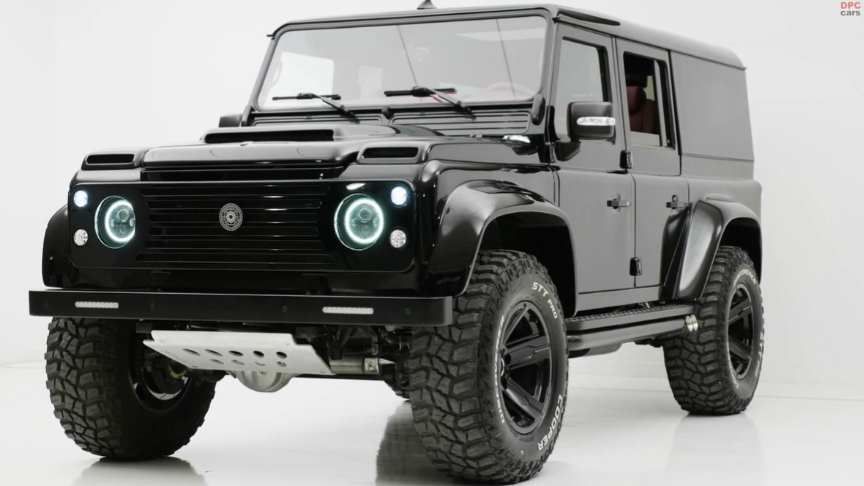 The ARES Design Land Rover Defender is an extreme expression of the 4×4, offering power, poise, luxury and panache in one stunning package. It is a thoroughly re-engineered and redesigned vehicle.Drivers who get behind the wheel won't need a key – it features a start-stop button.
Ares replaced the 4 cylinder diesel engine with a naturally aspirated 4.8-liter V8 that provides 282 horsepower and 324 pound-feet of torque.The ARES Design makeover for the Land Rover Defender is significant but has retained the vehicle's unmistakable, iconic looks.
Advertisement
Wider Fondmetal alloys wheels, shod with 305/70 R18 Cooper tyres give the car a muscular, athletic stance and required bespoke wheel arch extensions, created from carbon fibre in-house at ARES.Once fitted, they transform the Defender's rugged, go-anywhere appeal while a carbon bonnet and a significantly more high-tech and powerful set of lights complete the renovation.