The disposal of waste tires and waste plastics is always a major problem facing society. We DoingGroup has been committed to the research and development and manufacture of waste tire and plastic pyrolysis plant for many years, and we have developed the 6th Generation fully continuous pyrolysis plant, which can process the waste plastics ,tires, industrial solid waste, and household waste by pyrolysis technology, and to get fuel oil as final product.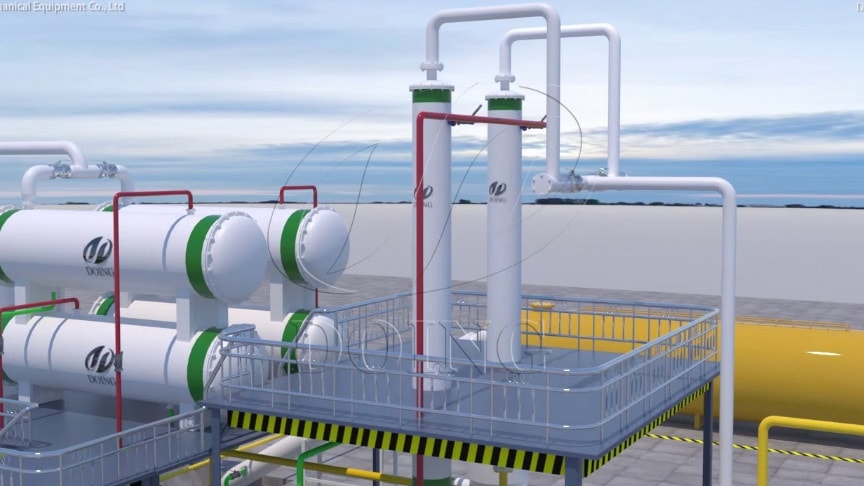 source/image: Bonnie Zhao
The 6th generation fully continuous pyrolysis plant includes tire crushing system, continuous feeding system, continuous rotating pyrolysis system, continuous slagging system, continuous cooling system, smell removal system,continuous tail gas recycling system, continuous smoke cleaning system, etc.read more: Bonnie Zhao
This plant is equipped with mature safety devices, such as thermometer, pressure gauge, safety valve, electric control system. Water seal and vacuum system will prevent exhaust gas from going back to condensers and reactor. Thus, unnecessary accident can be avoided.
Advertisement
It is absolutely environmental friendly in the production process. It doesn't have any smoke, taste, secondary pollution or three waste: waste water, waste gas, waste solids discharged. The equipment has normal machine operation sound in the normal operation and doesn't have any other noise.This plant is equipped with mature safety devices, such as thermometer, pressure gauge, safety valve, electric control system. Water seal and vacuum system will prevent exhaust gas from going back to condensers and reactor. Thus, unnecessary accident can be avoided.//Bonnie Zhao