Curtiss Motorcycle Co. just unleashed the most powerful and best-looking version of its futuristic new e-bike yet.Designed by Jordan Cornille, it's the first offering from Leeds, Alabama's Curtiss Motorcycles, a high-end cycle-builder founded by Matt Chambers.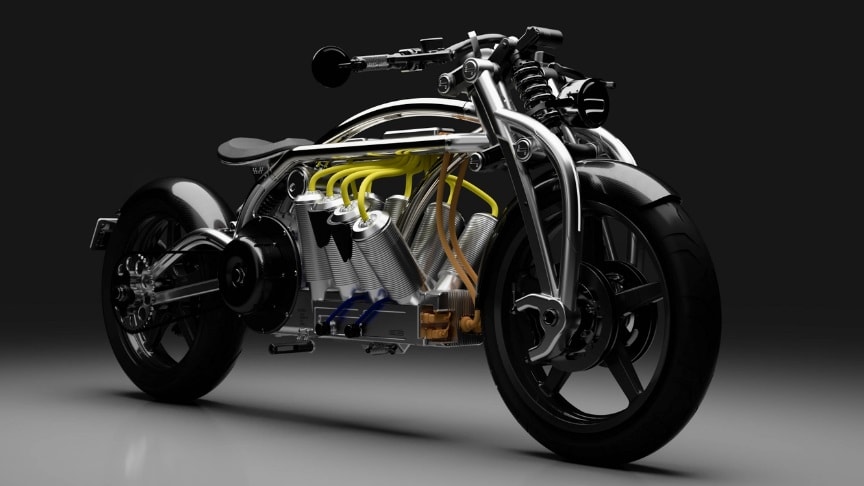 source/image: curtissmotorcycles
As explained by Curtiss Designer Jordan Cornille:"With the battery cells packaged inside eight cylindrical towers configured in a flaring radial 'V' pattern, we're not only able to tap into Glenn's iconic V8 form language, but we're also able to achieve maximum battery cooling efficiency.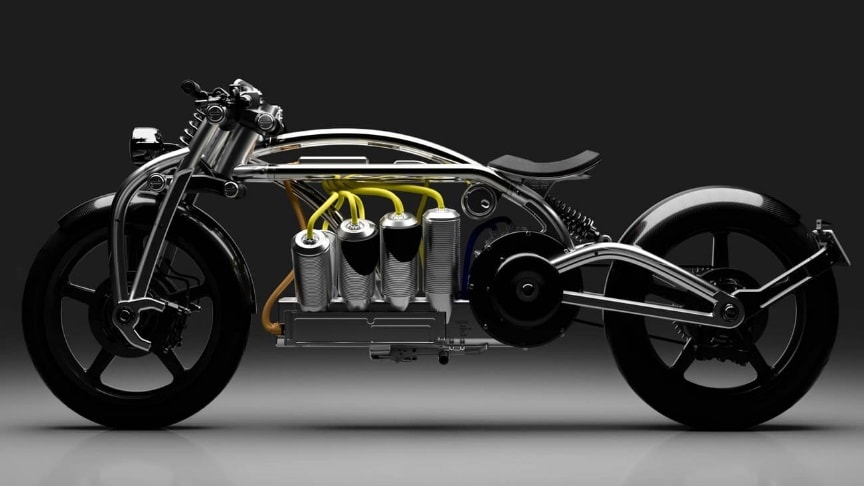 source/image: curtissmotorcycles
In this case, there exists no compromise between form and function."Those eight cylinders hold 16.8 kWh of battery, which is more capacity than most other electric motorcycles. Without accessory or add-on packs, Zero's largest battery currently tips the scales at 14.4 kWh.
Advertisement
The battery offers a 16.8 kWh capacity for an estimated range of 280 miles—which is one of the best projected numbers out there at the moment. Power is now set at 217 horsepower and 147 lb-ft of torque—up from the previous estimated output of 190 hp and 145 lb-ft of torque.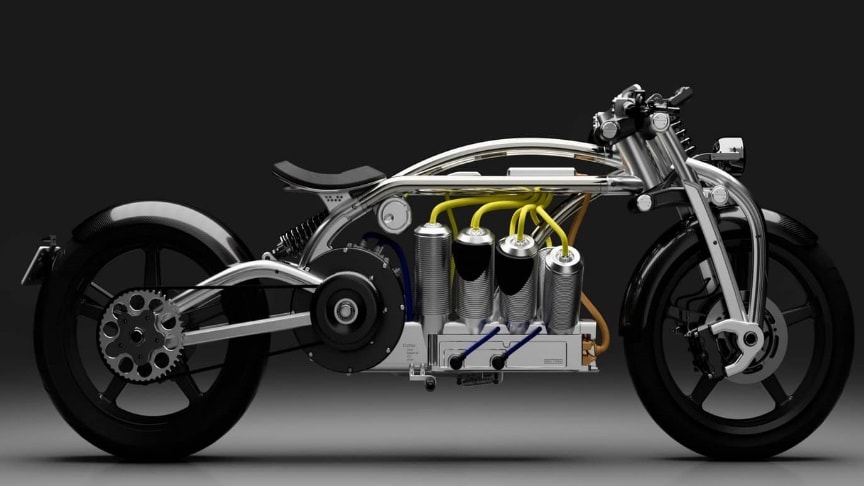 source/image: curtissmotorcycles
The motor was developed in collaboration with electric motorcycle manufacturer Zero. Curtiss expects the Zeus Radial V8 to enter production in 2020 with a lofty price tag of $75,000.SUSPENSIONFront: Double-wishbone parallelogram fork with machined 6061 aluminum girders and direct-action, race-proven RaceTech monoshock, fully-adjustable for high and low speed compression and rebound damping, 6" of travel.Rear:
Machined 6061 aluminum swingarm with centerline RaceTech monoshock offering two-speed compression and rebound damping, 6" of travel.