Do we look at what could be the craziest car ever? Team Galag totally nailed at this year's Gumball by joining the rally with their bespoke Batmobile! 2 years of work have been put in the making of this crazy machine which is based on the chassis and mechanical components of a Lamborghini Gallardo LP560-4.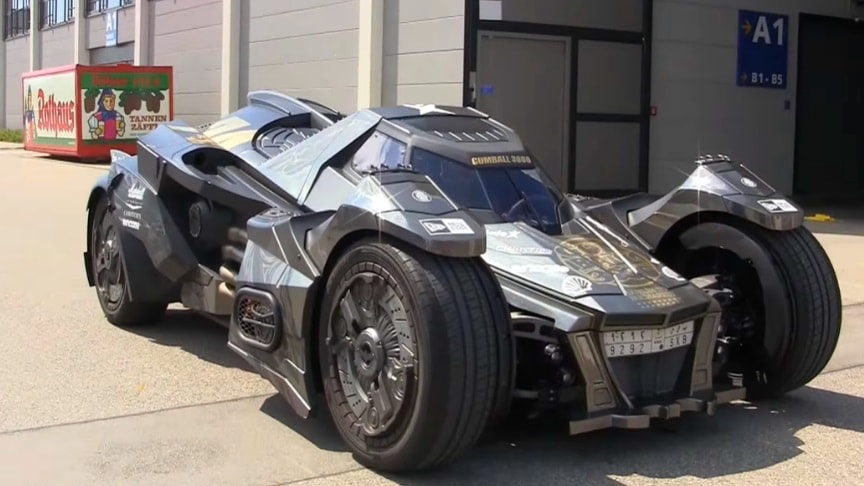 source/image: Marchettino
Team Galag created this beast and decided to bring it to this year's Gumball 3000, and we have to say that they made an awesome decision. Although you don't have to like this ride, there is no way you won't notice it. It is a show-stopper for sure.
The car itself features a special high rigid tubular frame chassis that helps make this tumbler a really good handling car. All the body panels that make up this bonkers car are made from lightweight but extremely strong carbon-fibre.
Advertisement
The 5.2-litre V10 Lamborghini engine provides the Batmobile with a screaming soundtrack and produces 552 Bhp and 540Nm of torque, which is sent to all four wheels via a 7-speed dual-clutch gearbox.The wheel base of the car is 3.40 meters and the width of this unique car is 2,5 meters.