Constructed in carbon fibre, the concept is made up of two 169 metre airships that are connected via four bridges to a central 130 metre hull.Powered by helium, the air yacht can glide through the air the same way it glides through the sea.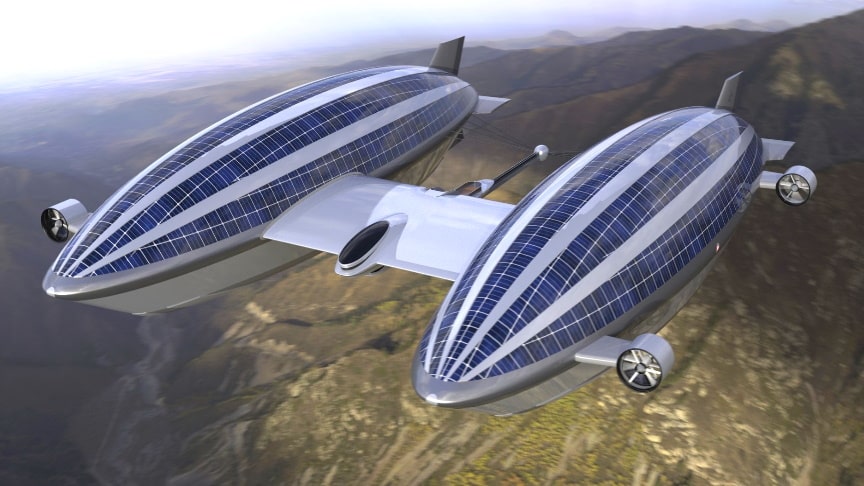 source/image(PrtSc): Lazzarini Design
This aircraft can fly at a maximum of 100 knots for over 48 hours.Lazzarini's creation is also equipped with eight counter-rotating electric engines of 950hp each, powered by ultra-light batteries and solar panels, allowing it to fly at high speed.
The two balloon-like compartments on either side of the impressive vessel comprise an inflatable base that allows the innovative machine to float atop the water surface when the owner is in the mood to sail the sea versus the sky.
Advertisement
A master cabin, dining area, and living area are located in the central hull, while the two airships each host five ensuite guest rooms with large windows.And when it's on the water, the Air Yacht cruises smoothly at 5 knots.The top surface of the blimps are covered from a solar charging system./Lazzarini Design