Painting your wheels could be the magic touch you need. You can certainly have this done in a shop, but it is also possible to do it yourself. If you are up for a weekend project and are comfortable with the idea of painting, this job is a perfect DIY project for you.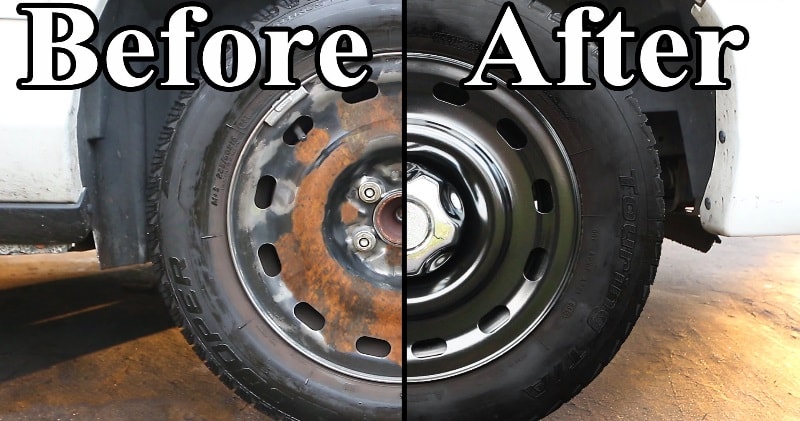 source/image: ChrisFix
Learn how to paint your wheels on your car properly so it looks amazing and lasts a long time! I go though the 5 main steps to paint your rims any color you want.Watch the video to learn more:
In order to get the paint to stick and be durable, it is imperative that you remove any flaking, rusting, or chipping. To get rid of the bulk of it I used a wire brush attached to a drill.
Advertisement
Think of it like a facelift for your wheels. Get a bold, fresh look for less than $50. Even less if you already have many of the materials on hand. You save a good amount of money and get the satisfaction of doing it yourself.