Tipoon The Travel Machine" is a unique and ground-breaking concept: a moveable pod whose internal living area expands to three times its original size with the click of a remote control. Stabilizing and opening outwards and upwards, the pod provides unrivalled space and comfort for up to 4 people.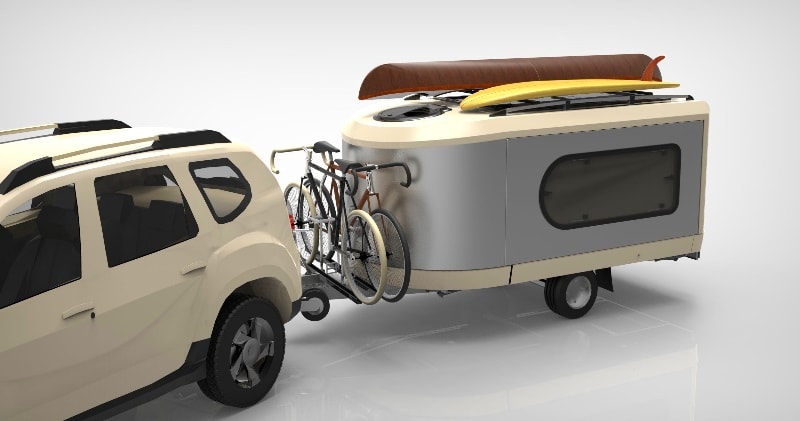 source/image: tipoonthetravelmachine
Thanks to its compact size "Tipoon The Travel Machine" fits everywhere, even in your garage!.With one simple tap on a remote control, stabilize, open or close your TIPOON in only seconds.With an interior height of 1.90m, you can walk around comfortably without bumping your head!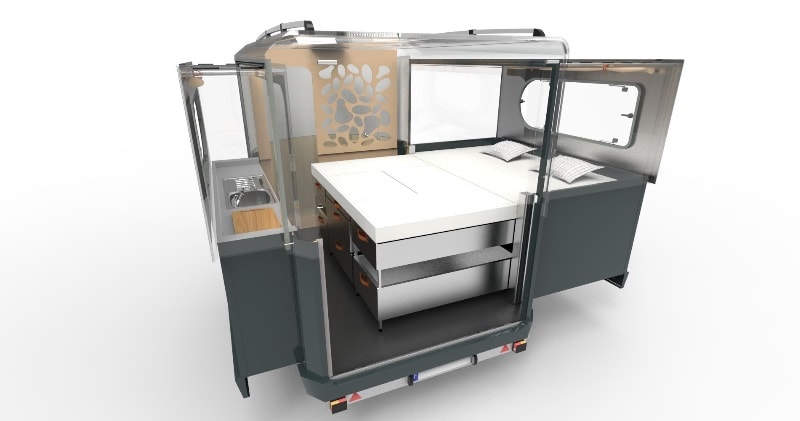 source/image: tipoonthetravelmachine
Personalise your own Tipoon from our wide variety of colours and accessories.But instead of having to crawl in and stay lying down your whole camping trip, the Tipoon features two slide-outs on the side and a rising roof.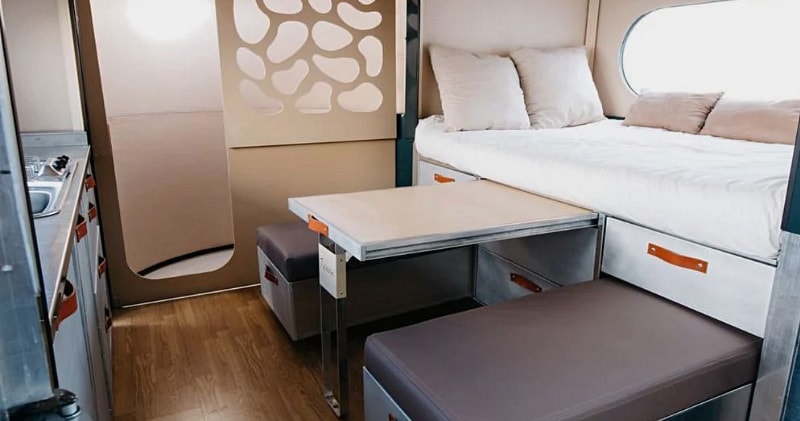 source/image: tipoonthetravelmachine
Press a button on the remote control and step inside to find 6 feet, 2 inches worth of head room and 10 1/2 feet wide of living space.Tipoon is still finalizing its options sheet but plans to offer a 50-L refrigerator and water heater options.The Tipoon's bathroom area has a shower, sink and a removable toilet stored below the sink.
Advertisement
Planned standard and available features include 40-L fresh and gray water tanks, portable magnetic lighting that can stick to various surfaces around the pod, awning options, an onboard battery with available solar charging, and roof cross bars./newatlas
Tipoon plans to give buyers flexibility by offering several styles of equipment, such as gas, diesel and electric indoor heating, electric and gas water heaters, compressor and thermoelectric fridges, and chemical and dry portable toilets.