Brake pads are a component of disc brakes used in automotive and other applications. Brake pads are composed of steel backing plates with friction material bound to the surface that faces the disc brake rotor.Changing your brake pads is a much cheaper option than taking it to a car shop, which can usually lead to an expensive fee for anyone.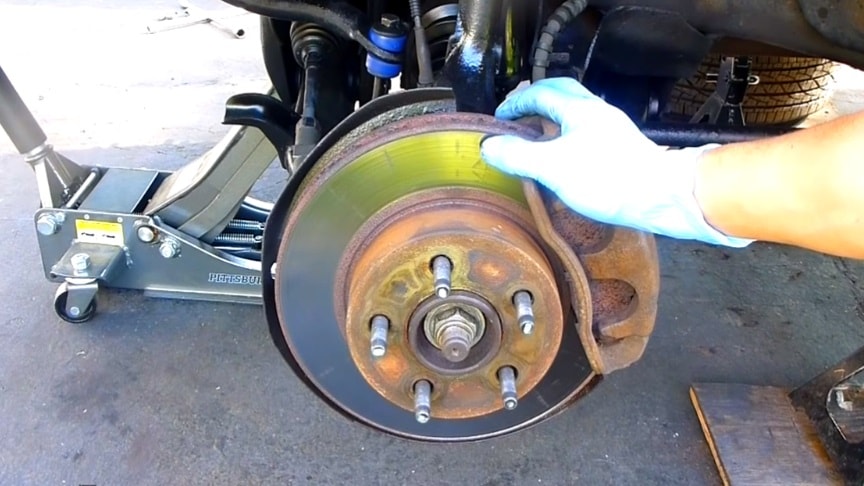 source/image: ChrisFix
How to Install Brake Rotors and Pads. Learn how to replace your brake pads and rotors on your car. Most cars will be similar to this Ford Ranger and after watching this you will be able to change your own brakes and save hundreds of dollars. Watch the video from ChrisFix to learn how to replace your cars brake pads and rotors.
A disc brake system consists of a brake rotor, caliper, caliper mount and an inner and outer pad set which is held inside of the caliper wheel removed.
Advertisement
Brake pads convert the kinetic energy of the vehicle to thermal energy through friction. Two brake pads are contained in the brake caliper, with their friction surfaces facing the rotor. When the brakes are hydraulically applied, the caliper clamps or squeezes the two pads together onto the spinning rotor to slow and stop the vehicle.