The Ferrari F50 is absolutely my favourite car and it gets even better with a Tubi exhaust, chasing PowerslideLover in the Ferrari F40, while on amazing roads in the Dolomites! Even if the rain tries to have other ideas, that roof is coming off to enjoy the V12 to the max in the mountains. What a fantastic experience!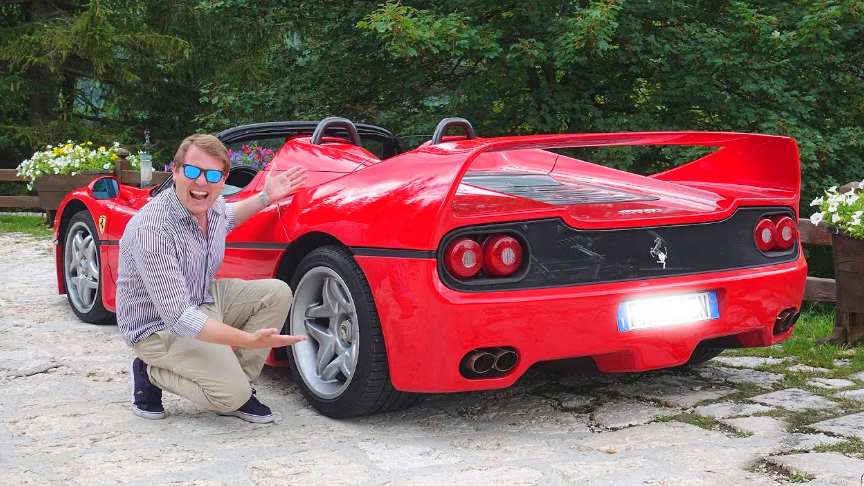 source/image(PrtSc): Shmee150
After a fantastic trip to the Dolomites with PowerslideLover recently, where we took a 6-car convoy out and I drove the F8 Spider, before getting behind the wheel of the fabulous Monza SP2, it was an absolute must to return to drive the legendary F50! When it comes to the true Ferrari supercars, the F50 followed on from the 288 GTO and F40, and the line has continued with the Enzo and LaFerrari, but it's always been my favourite.//Shmee150
Having been my first poster car, the F50 also mixes my ultimate driving dynamic characteristics; a naturally aspirated V12, 6-speed gated manual, and an open top driving experience. In the case of PowerslideLover's car it's also fitted with a Tubi exhaust system, just as the F40 in convoy too.
Advertisement
The F50's 4.7l V12 was derived from the 1990 F1 engine, and you feel that from the way it revs, giving you such a spine-tingling feeling as you drive. While it's a physically huge car, it's lightweight and communicative to drive, while looking spectacular too. With only 349 in the world, it's exceptionally rare but the ultimate distant-dream lottery-win car that I'd add to my garage too.via/read more: Shmee150