Modern, simple system construction. Excellent thermal performance , durable and healthy . Recommended!House walls can not be replaced after a few years. Walls have an impact on whether the house is warm , durable , healthy. This must be a deliberate decision . That's why we provide you with HOTBLOK . Modern , warm and breathable technology . WORTH.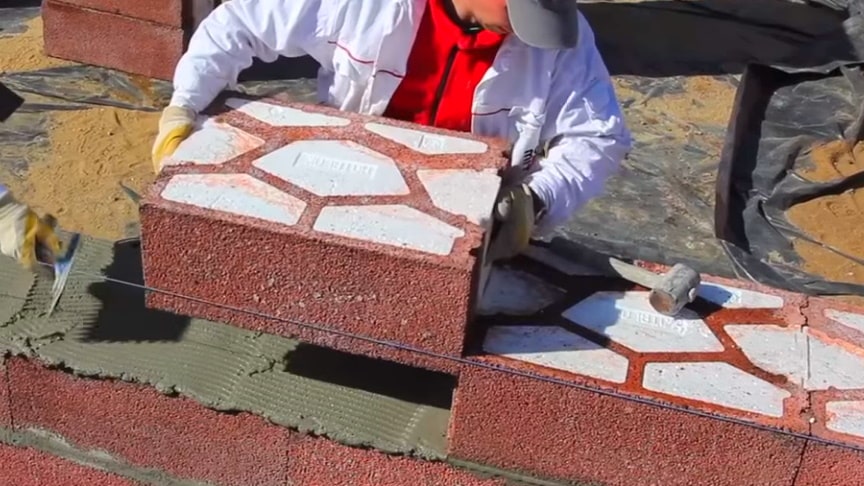 source/image(PrtSc): ThermiBau
A special lightweight concrete brick block, with a foamed polystyrene insulation insert. Designed for shaping window and door openings. It guarantees perfect insulation power of the wall in the place where it adheres to the frame.
Thanks to unique solutions, a house built in HOTBLOK System is characterised by extreme heat saving. Light expanded clay aggregate (LECA), which is made of specially selected clay, is a traditional, healthy and natural material used in building engineering for many years. Wall insulation, not exceeding 0,15 W/m²K, enables the construction of an energy-saving building.
Advertisement
With regard to a considerable limit of heat amount required for its heating, the quantity of the emission of carbon dioxide to the atmosphere is.Thanks to the insulation power factor, U=0,15 W/m²K, a house built in HOTBLOK.System will allow you to save measurable sums of money designed for its heating during exploitation, which is of great importance in forecast further increase of energy prices. System solutions allow you to limit heat losses to minimum.