Our flight test campaign continues with another flight for our 5th generation technology demonstrator. Here is the aircraft on final approach – unedited so you can feel like you are with us at the airfield in Germany.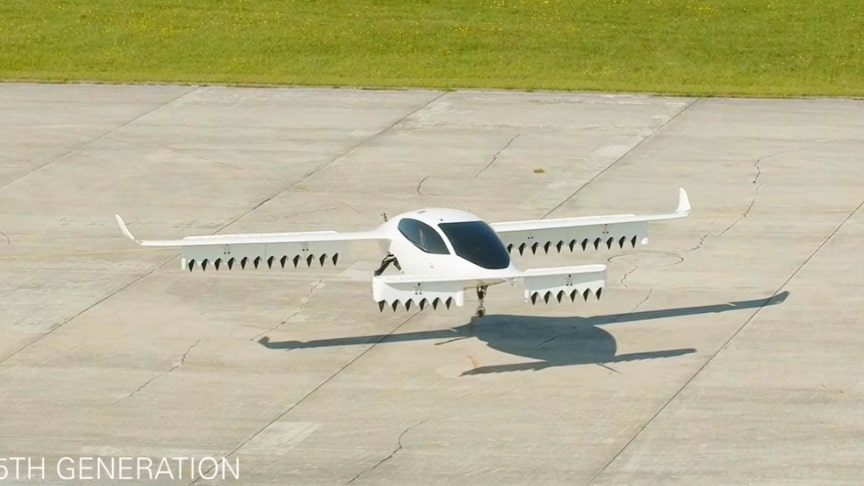 A testbed for our 7-Seater Lilium Jet, we are continuously developing our technology – for example, we will add acoustic liners to further improve the sound levels for our serial aircraft.
The proprietary technology at the core of the Lilium Jet is Ducted Electric Vectored Thrust (DEVT) which we have refined through successive generations of technology demonstrators. Electric jet engines integrated into the wing flaps provide advantages in payload, aerodynamic efficiency and a lower noise profile, whilst also providing thrust vector control to maneuver the Lilium Jet through every phase of flight.
Advertisement
The Lilium Jet eVTOL uses a distributed energy propulsion platform. It sports 36 ducted fans for vectored thrust flight. They are in the main wing and forward canard. Its projected range is up to 186 miles with speeds of 185.30 MPH.
The cabin is designed for your comfort above all, without compromising performance. We can welcome six passengers to spacious window seats and a central aisle to stretch your legs. Our pilot sits in a separate cockpit and there's an additional hold for your luggage.