First look at the SABRE demountable pickup camper by Lion Caravans. Compatible with all modern double cabin pickup trucks, transform your pickup into a motorhome with the SABRE's easy mounting system.Easily mountable to any modern pickup truck, the Lion Caravans Sabre is the ultimate camper for outdoor enthusiasts and intrepid explorers looking for a real adventure…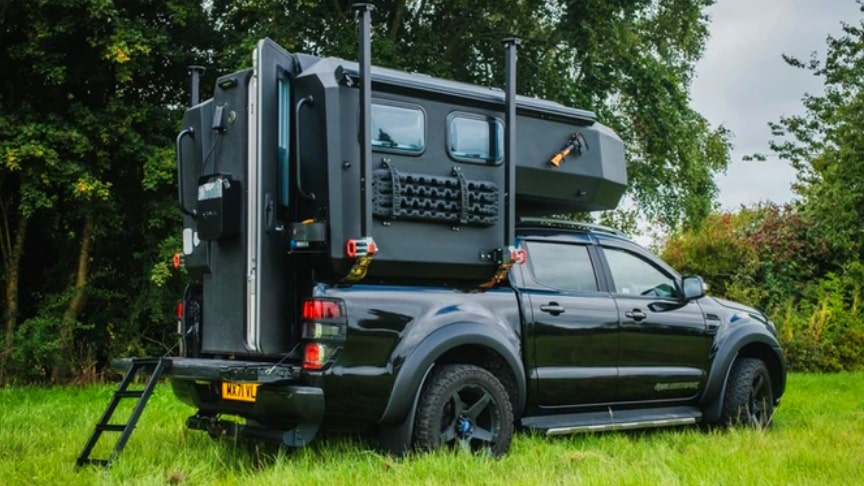 Designed with off-road stability and performance in mind, the SABRE is capable of reaching those off-the-beaten-track sites that are inaccessible to regular caravans & motorhomes.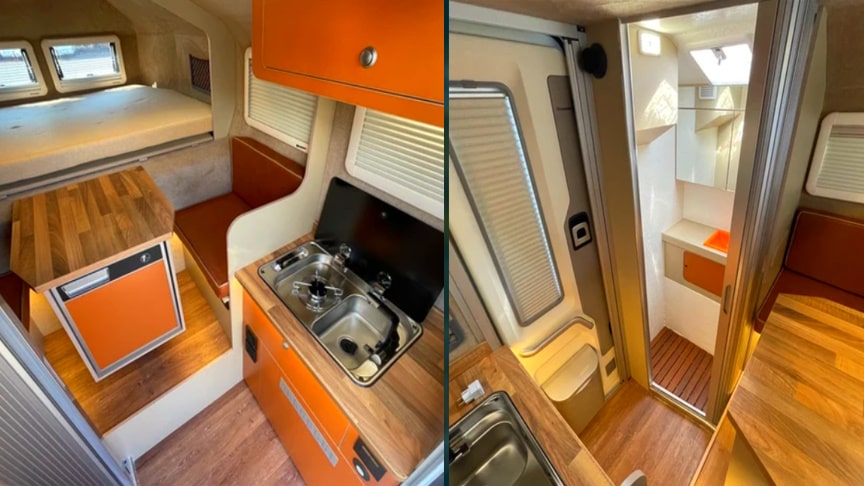 Featuring a fixed double bed, fully equipped kitchen, wetroom and seating area, the SABRE really is a 'home away from home' with everything you need to relax in comfort in the great outdoors.
Advertisement
INTERIOR:Full kitchen – integrated gas hob & sink,Fiamma 12v 95Ah AGM leisure battery,Plenty of storage space (cupboards, overhead locker),Fixed double bed,Bathroom / wet room with sink & tap, portable camping toilet and extendable shower faucet and more.
EXTERIOR:Lightweight, fibreglass non-flammable monobloc body,No joints or seams to leak,20mm high-density polyurethane antibacterial insulation,Polyurea external protective coating,Designed with even weight distribution so as to not affect stability or off-road performance.AL-KO carrying legs.Easy mounting system, compatible with all new-gen double cabin pickup models,6 x windows.