Wingamm has been building mobile homes for 40 years. The brand is best known for its monocoque bodies.The compact Wingamm Micros camper was born in 2003 from the pen of designer Bruno Giardino of the Pininfarina school and immediately stands out for its compactness and agility. Wingamm Micro based on the T6 VW 150HP camper van, aims to blend style and a feeling of spaciousness in a compact bodyshell.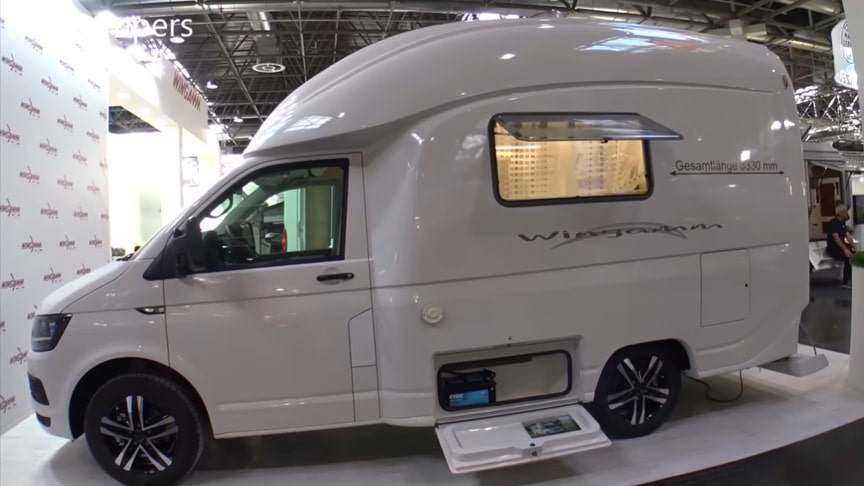 There is more space in the monocoque cabin than in a classic T6. Thanks to the fold-down bed, the living and dining area below looks spacious and comfortable.The lounge includes a height-adjustable table, while the cab seats swivel round to form part of the lounge area. The seats are firm, but comfortable.
The outer length of the vehicle is 530 cm , width – 212 cm, and the (outer) height – 289 cm. Micros has everything a motorhome should have on board, including a toilet and shower.
Advertisement
The large side kitchen has an ample worktop and brilliant cupboard storage for such a compact motorhome, with cupboards and drawers.The washroom in the Wingamm Micros-Plus is a pleasant surprise. It takes up most of the 'van's width and offers users a decent-sized washing area.The lounge seats can be made up into a double bed, although it's quite a convoluted business and takes a little learning.