Powering an 8 megawatt wind turbine – the rotor is the 'motor' for one of the largest mechanical structures on earth. It has been designed and manufactured with sufficient quality and reliability to withstand 25 years of life offshore, in the harshest weather conditions and roughest seas.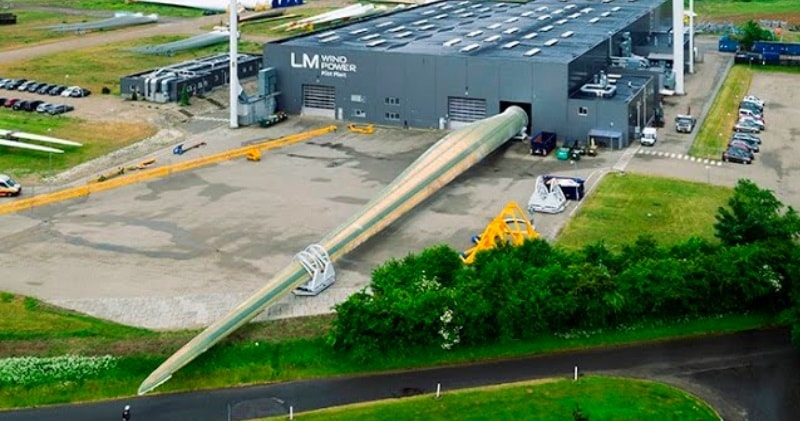 image/text credit: LM Wind Power
One set, of three blades, is capable of powering around 10,000 homes – that's a whole town – lit up by a single wind turbine. Ten will power a city.We've shattered the size record again. Meet LM 88.4 P – the world's longest, most advanced, wind turbine blade.
Breaking the world record for the longest wind turbine blade, LM Wind Power demonstrates once again our unique technical know-how and manufacturing expertise, enabling today's offshore wind turbines to capture more energy from the wind, reduce the cost of energy, and push the industry's boundaries in the battle against global climate change.
Advertisement
And the LM 88.4 P is just one more step advancing the compelling case for clean energy from the wind – we can go further still.The LM 88.4 P is a product of game-changing talent, teamwork and technology. Alongside our suppliers and customers, LM Wind Power is living our vision – Together, we capture the wind to power a cleaner world.