Already introduced last year in the Camper Van segment, the Ford chassis now also finds its place in the Tourer range. The base Ford vehicle is receiving particular acclaim in terms of its safety assistants, interior design and great driving comfort. The new lift floor plan H 664 G stands out from the tourer range with its dynamic look and offers three berths.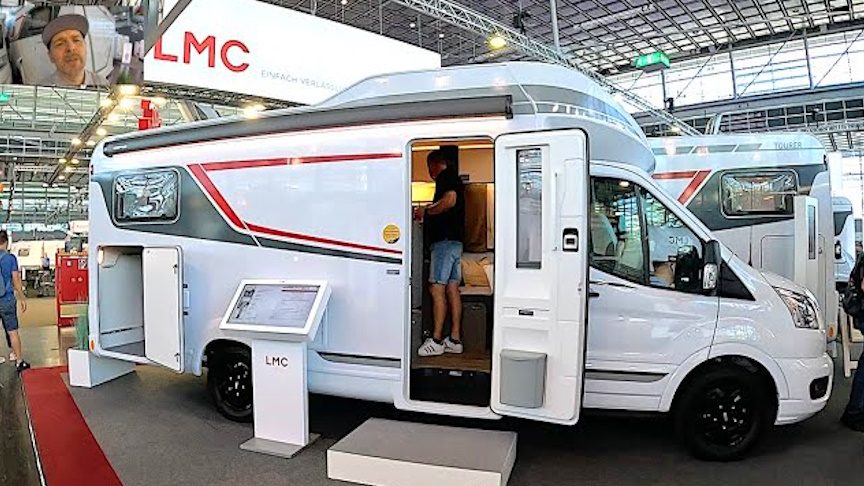 source.image: JARO SPEED
The partially integrated LMC Tourer H 664 G complements the existing tourer series with a 7.05 meter long and 2.32 meter wide body on a Ford chassis powered by Ford 125kW (170bhp) Euro 6d final engine.The typical LMC smooth transition from the passenger compartment to the living area, the wide superstructure door, the standard diesel heating as well as the practical pull-out stool fulfill the comfort wishes and make it nice and homely.
Like the other tourer models, the H 664 G has a particularly flat design. The popular drop-down bed elegantly disappears into the ceiling when retracted, is quickly available when needed and takes up very little space.
Advertisement
In the rear there are single beds measuring 2.0 and 1.85 meters long, which can be expanded to form a large sunbathing area with a width of 2.08 meters. The floor plan is further characterized by an L-shaped kitchen behind the half-dinette with a compressor refrigerator opposite and a sliding sink in the bathroom.