It has been called the most massive and ambitious airlift operation in human history. During the Gulf War in 1991, a sky-darkening fleet of gigantic cargo aircraft of the 437th Military Airlift Wing soared above the scorching Kuwait desert carrying 144,661 tons of cargo and 93,126 passengers in 8,536 airlift missions.The overwhelming event was possible thanks to the might and superb engineering packed into one of the most iconic airborne "workhorses" of the US Air Force: the Lockheed C-141 Starlifter.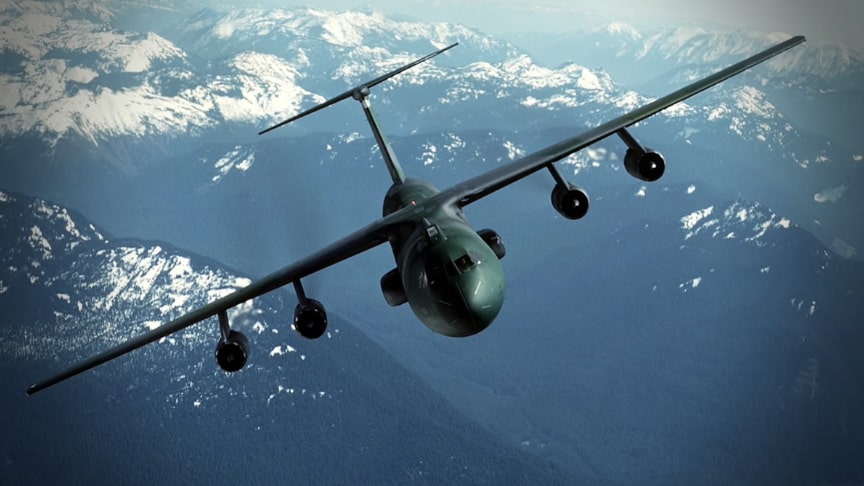 image: Dark Skies
As the first strategic jet-powered airlifter in the world, the C-141 marked a turning point in the history of airlifter design, as no other cargo plane could match its reliability, practicality, and potency. And since then, no airlifters have been devoid of influence from the Starlifter's design.
The aircraft became such a vital part of US military operations that it was pushed beyond the limits of its capabilities in numerous missions, surpassing its rated service life and significantly increasing the chances of unforeseen catastrophes…
Advertisement
It is powered by an arrangement of four TF33 turbofan engines, each capable of generating up to 21,000 pounds-force (93 kN) of thrust; these were installed in pods beneath the high-mounted swept wing.The use of a high-mounted wing enabled internal clearance in the cargo compartment of 10 feet (3.0 m) wide, 9 ft (2.7 m) high and 70 ft (21 m) long.it was capable of carrying a maximum of 70,847 pounds (32,136 kg) over short distances, and carry up to 92,000 pounds (42,000 kg) when appropriately configured to carry the Minuteman, which lacked other equipment.