Before the A380, Lockheed Martin had an idea for a double checker super transport plane. An insane aircraft designed in 1996 that was bigger than a 747, carried more passengers than an A380, and would have dominated the skies. Let's explore this never built aircraft.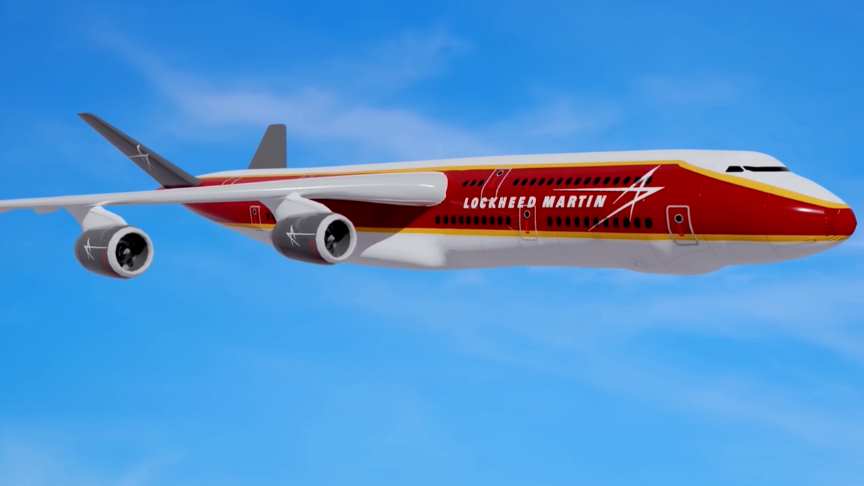 source/image(PrtSc): Found And Explained
Back in the early 90s there was a problem with airports. Air travel was increasingly becoming popular and airlines were struggling to get enough airport landing slots for all the demand. Some airports like Heathrow were utterly full and were selling landing slot pairs for millions of pounds. Watch the video from Found And Explained for more info:
It would have carried around 900 passengers onboard, with 450 split on each deck in a three-class cabin configuration. This aircraft was impressively wide, so passengers might have found themselves in a cabin 17 seats acorss, or 3 – 4 – 3 – 4 – 3 configuration with four asiles.It was 262 feet long (79 meters), making it one of the longer planes around in the world today.
Advertisement
Lockheed Martin also planned for a cargo version of the aircraft with intermodal containers.The plane would have been able to hold 16 of them on the lower deck, and still carry 450 passengers on the upper deck. In the design document, the plane only had a range of 3,200 nautical miles, or 5,900 km. This is shockingly small compared to the Boeing 747 with 7,730 nautical mile range or 14,320 km, or the Airbus A380 that could fly 8,000 nautical miles or 15,000 kilometers.via/read more: Found And Explained