This compact RV offers 2 folding beds for 4 people to sleep and travel comfortably.The fully-equipped kitchen includes a propane stove, sink, microwave, and refrigerator, the bathroom has a toilet and shower.There is everything you need for comfortable traveling with AC, furnace, and water heater.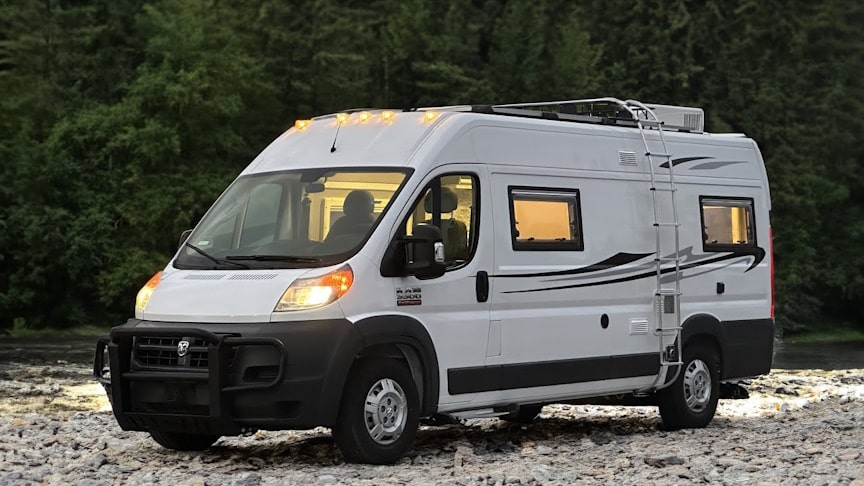 source.image: SkyFilmStudio Roman
Car has a 30-gallon clean water tank, 2 waste tanks, and a Propane tank underneath.Enjoy the power of 400-watt solar panels, 2 large lithium batteries totaling 400 amps, and a 3000-watt inverter. Find convenience with 110-volt outlets and USB sockets.
Discover the convenience of easy driving and maneuverability with this compact RV. Unlike larger and bulkier RVs, it offers a comfortable and stress-free driving experience.
Advertisement
Unlike smaller Converted Vans mostly designed for 2 people, this luxurious RV comfortably accommodates up to 4 individuals, making it an excellent choice for families or friends embarking on adventures together. You will enjoy the best of both worlds with this versatile and spacious RV../SkyFilmStudio Roman