In this video we're checking out a portable solar power generator prototype that has 3 kW of solar panels integrated into the walls of a covered trailer. Inside there's a battery bank, a charge controller, and an inverter, as well as some electrical outlets to make charging easy.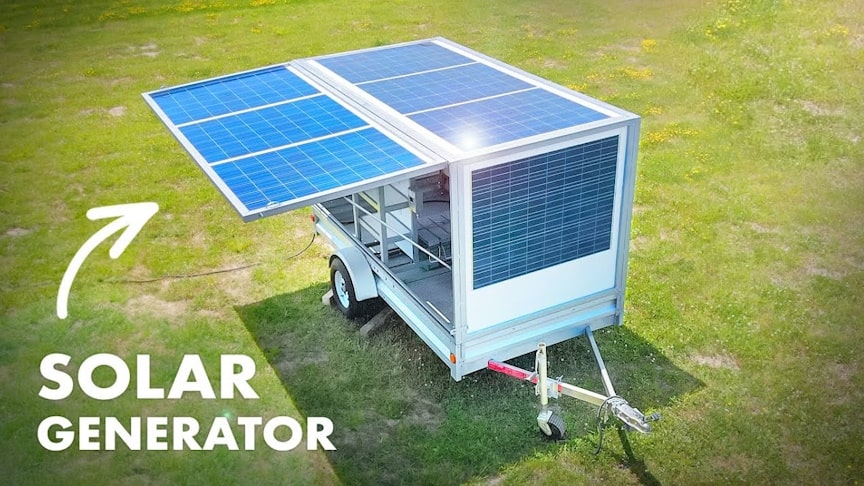 source.image: Exploring Alternatives
This solar generator design combines a renewable energy source with functional storage space for anything from off-grid living, charging power tools on a job site, storing landscaping equipment, outdoor gear, etc. And the fact that it's a lightweight trailer means that it can be towed by small trucks, cars, and ATVs, and it can go just about anywhere.
Some of the benefits of using a solar-powered generator (compared to a gas or diesel generator) are that it doesn't make any noise, there are no fumes, and it doesn't require fuel, oil, or regular maintenance. You just park it where there's some sun, plug it in, and it's ready to go.
Advertisement
In terms of how long the generator can run, it really depends on the energy draw and what is being powered, but it can power a small off-grid home, and there are different trailers with more solar panels (5 kW), and batteries can also be added or removed as needed.