Building your own bed can be a fun and cost-effective way to outfit the bedroom. This approach adds appeal, a personal touch and saves you money.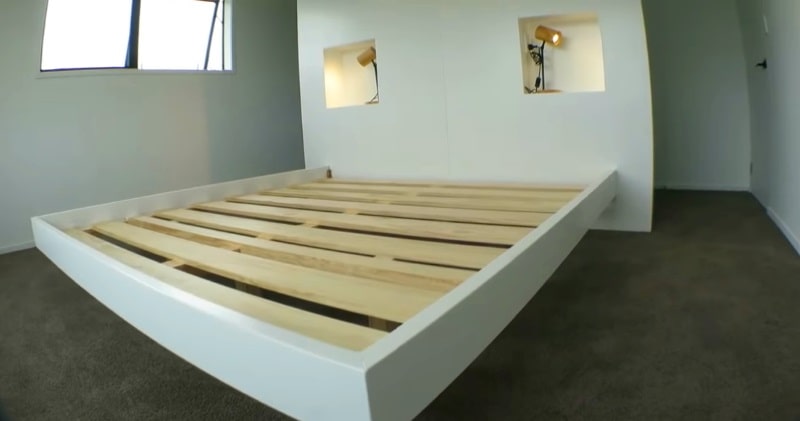 source/image: KingPost TimberWorks
I Make a good looking floating bed with built in drawers for my new house. as i want to spend money on other pieces for the house i made this from MDF and pine.Watch the video by KingPost TimberWorks for more info.
Floating bed designs are rather special, they evoke a feeling of superiority, they seem to flow above the floor emphasizing the feel of space allowing air to pass through the room easier.
Advertisement
In certain spaces the floating bed design presents a certain appeal, a shattering vibe that places it above everything else, seen from the ground level it looks monumental and through materials and textures you can surely match any design line.