I invented the Bow Blower, a combination of the bow drill and forge blower to make a device that can force air into a fire while being easy to construct from commonly occurring natural materials using only primitive technology.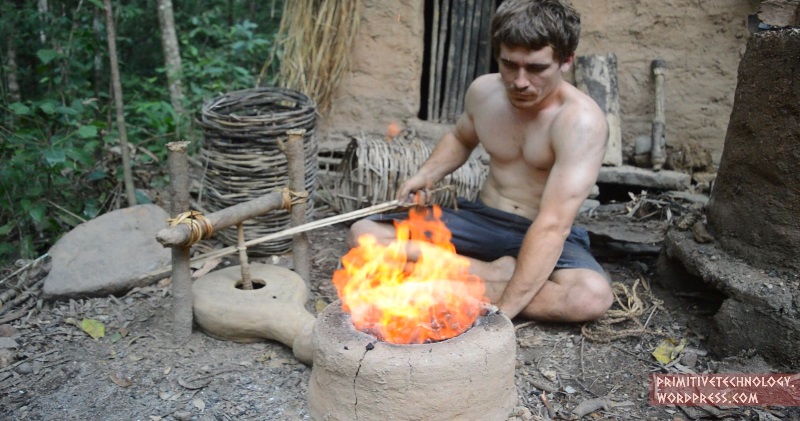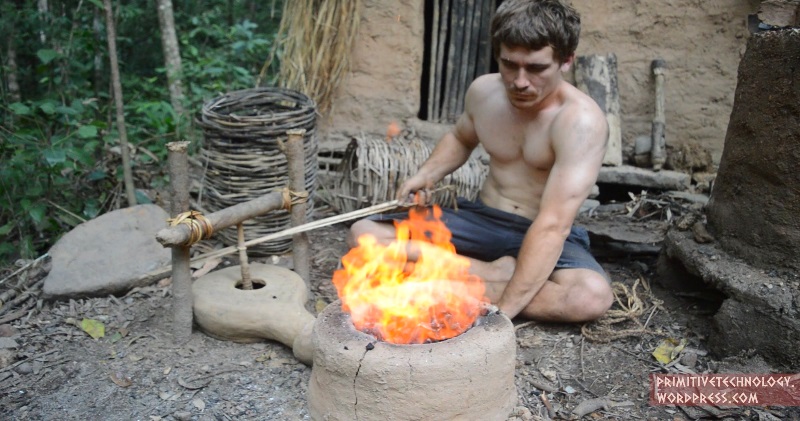 source/image: Primitive Technology
Next, I made a rotary fan from two pieces of bark that slot together at right angles to each other to form a simple 4 bladed paddle wheel about 20 cm in diameter and 5 cm tall. The blades of the fan were not angled and were designed only to throw air outwards away from the axle when spun.read more (Primitive Technology)
The housing was about 25 cm wide and 8 cm tall. The hole in the top and the spout were both about 6 cm in diameter so that the air coming in roughly equalled the air coming out. The base of the fan rotor sat in a wooden socket placed in the ground to make it spin easier and the top of the rotor protruded from the hole in the top of the housing.
Advertisement
This device produces a blast of air with each stroke of the bow regardless of whether it is pushed or pulled. The bow makes it possible to operate the blower without using a complicated belt and wheel assembly used in traditional forge blowers.