What if you have lots of tennis ball and a bicycle witout tyres? Right! Make a tyre out of tennis balls! Each wheel requres 30 balls. So 60 in total!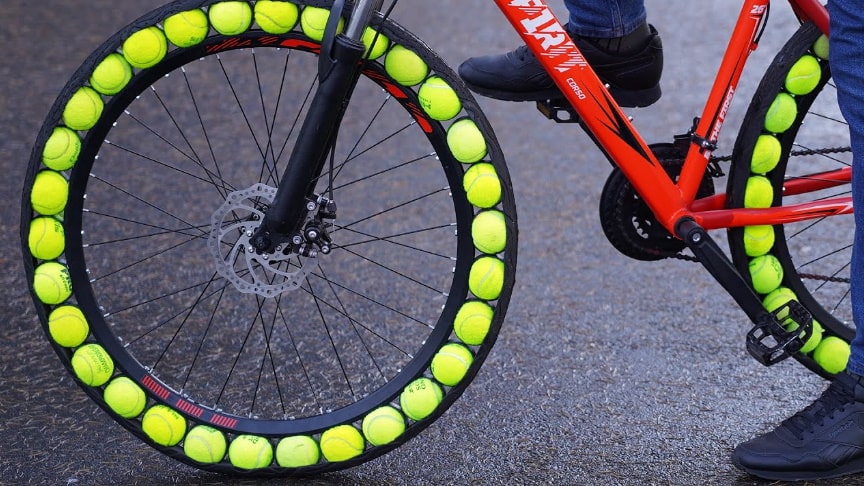 source/image: The Q
It's been said that a dirt bike tire with tennis balls is similar to the pressure of a tube pumped to 12 psi, making it perfect for the average rider. Watch the video from The Q where he builds two bicycle tyres out of 60 tennis balls:
The Q cut sPVC bits with nuts and bolts to secure the balls and drill the sidewall to fix them. The bicycle tyre is installed last to protect the tennis balls.
Advertisement
Tennis balls seem to have become a top choice for riders who do the casual weekend mountain trips and occasional rock climbs. One such option is Tennis balls, which would replace your tube and provide the protection needed to make the most of your ride.